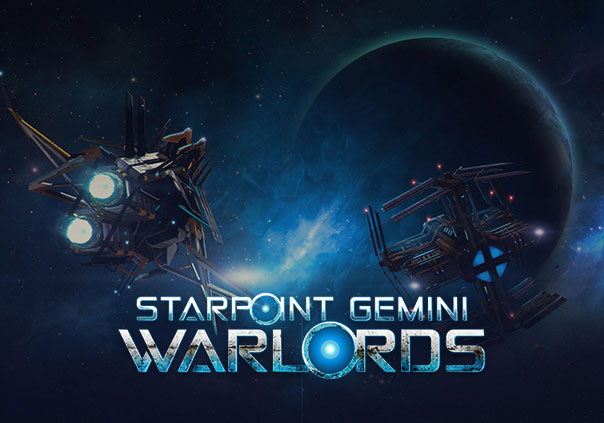 Starpoint Gemini is a buy-to-play singleplayer sci-fi sim developed by Little Green Men Games where players can control their own customizable space-exploring vessel. After spending almost twenty years trapped in the Stasis rift anomaly you will reemerge into normal space to find The Gateways that leads to the Gemini star system. The Gemini system has been greatly altered from what you remember it as, having been filled with a lust over power and wealth.
Starpoint Gemini takes place in a universe where there are numerous kinds of thriving technologies, giving players tons of different technological directions to explore when customizing their ships. Over 30 upgradeable vessel maneuvers can be unlocked in a skill system so you can fly your ships exactly how you'd like to. Perks, built-in abilities, and over 300 ship systems ranging from weapons and energy shields to power cores and thrusters will help you customize your combat experience even more.
The space that you'll explore is more than just a static world. It's a living, breathing environment with space stations, asteroid mining bases, asteroid fields, random encounters with hostile forces, random anomalies, trade convoys, nebulas, and more! Every little bit of the Gemini star system will immerse you even more and have you wanting to explore more of a deep storyline with twists and turns around every corner. More than 300 additional Freelance missions acquired at Freelance stations will even give you the opportunity to stray from the storyline and do some exploring of your own.
Will you be able to survive in the Gemini star system that is so different from how you last left it, or will you fall to the power of those who have already been consumed by the air of greed? Customize you ship, start exploring, and find out!
Status: Released
Release Date: Feb 16, 2012
Business Model: Retail
Developer: Little Green Men Games
Publisher: Iceberg Interactive
Category:

Stand-alone

Genre(s):

3D, RPG, Sci-Fi, Simulation

Platforms:

PC, Steam


Pros:

+Good sized campaign.
+Fun ship customization.
+Deep weapon choices.

Cons:

-Dated graphics.
-Clunky controls.
-Bugs throughout.



Recommended System Requirements:

OS: Windows 7
CPU: 2.0 GHz Single core or better
RAM: 768 MB
GPU: DirectX 9.0c compatible graphics card with 128MB RAM, Shader 3.0 or better
HDD: 3 GB



Description: Starpoint Gemini is a buy-to-play singleplayer sci-fi vessel simulation where players can explore the Gemini star system and customize their own vessel. A huge variety of ship customizations, skill choices, deep storyline, and numerous side-quests will have you completely immersed.
Just a month after the official Open Beta Test of MU Legend comes the 3v3 PVP update, which is now unlocked.
by Ragachak
Rise of Nowlin by 8Elements has announced today interested users in the Southeast Asian region can pre-register for Early Access.
by Ragachak