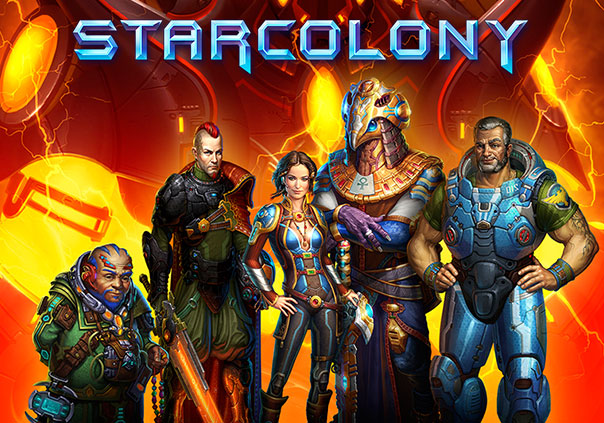 Colonize the stars! StarColony is a browser-based, fantasy, online strategy game created by Elyland LLC. As a colonist in outer space, players will explore unknown terrains, deal with pesky "neighbors", collect resources and more while controlling vast numbers of troops and expanding your dominion onto different planets.
In StarColony, building up your base is the name of the game. With a small patch of land to start out with, players can build up their base expand by gathering resources from the various planets. Players will also have to defend their base and fight despicable space bugs, mysterious Ancients, and space pirates, but recruiting brave marines, powerful warbots, and wild alien mercenaries can help to keep your base safe and functional.
Jump into the world of StarColony and become the best space colonist around.
Status: Released
Business Model: Free to Play
Developer: Elyland LLC
Publisher: Elyland LLC
Category: Browser
Genre(s): 2D, MMO, Sci-Fi, Strategy
Platforms: PC, Mac, Linux

Pros:

+Colorful visuals
+Several planets to colonize
+Co-op gameplay

Cons:

-Mediocre animations
-Slow gameplay



Recommended System Requirements:

OS: Windows 7 and up
CPU: Any modern CPU
RAM: 1 GB
GPU: Any modern GPU