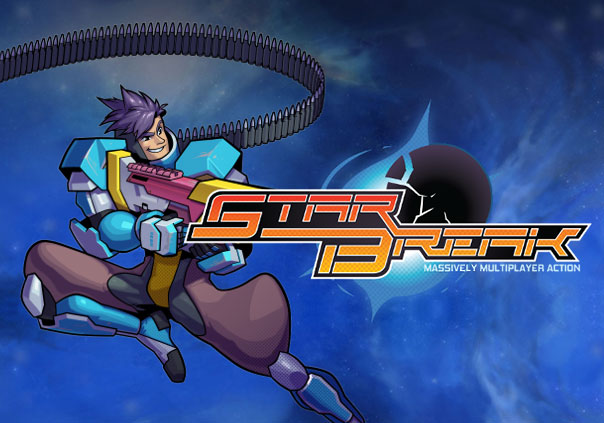 StarBreak is a free-to-play action platformer MMO developed by Crunchy Games for PC, Mac, Linux, and supported browsers where you can explore strange sci-fi worlds and kill legions of dangerous aliens! However, you'll have to be careful because StarBreak is rogue-like. One wrong move and your character will be permanently killed off and you'll have to start collecting your precious firearms all over again.
Gameplay has a heavy emphasis on skill and teamwork, so you will need to be at your very best to succeed in the seven different kinds of environments you can explore. The worlds that you enter will be ever-changing as well, ensuring that you'll never have the exact same experience thanks to them being procedurally generated, but if you can stay on track and keep determined then you'll be rewarded with some worthwhile loot that will make you even stronger. You'll even come across some bosses on your adventures which will require an immense amount of teamwork and skill to defeat if you wish to acquire the loot they guard. Some of the items that you can acquire can even have their own variations, making them even more unique and harder to come by.
StarBreak has four main classes, called Shells, that you can choose for your character to be, each with their own obvious pros and cons. The four main types of Shells are Ironclad, Wildfire, Duskwing, and Fabricator. Ironclads are tanky, but slow moving. Wildfires have balanced stats and rely on their guns to kill enemies from a distance. Duskwings like to get up-close and personal to deal damage, using their quick reflexes to avoid getting hit. Fabricators are a support class that can create drones to shield you from enemy fire.
Status: Released
Release Date: May 10, 2016
Business Model: Free to Play
Developer: Crunchy Games
Publisher: Crunchy Games
Category: Stand-alone, Browser
Genre(s): 2D, MMO, Sci-Fi, Shooter
Platforms: PC, Mac, Linux, Steam

Pros:

+Randomized, yet purposeful level design.
+Various enemies with different designs.
+Tight controls.

Cons:

-Few exotic items to acquire.
-Not pay-to-win.
-Small initial home crate.



Recommended System Requirements:

OS: Windows Vista / OS X 10.7 / Ubuntu 12.04 (or later)
CPU: 800 MHz
RAM: 512 MB
GPU: Intel HD Graphics 4000, OpenGL support
HDD: 512 MB