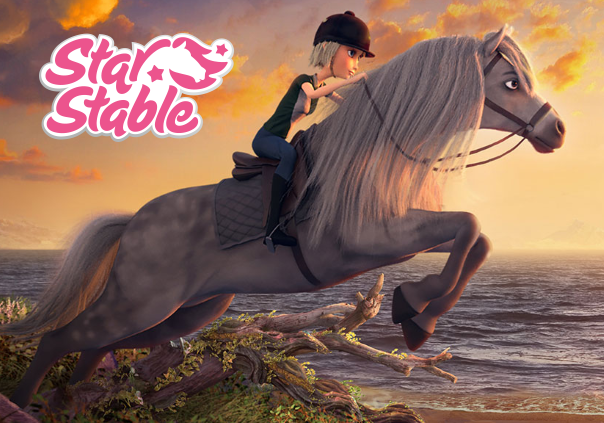 Join in on a grand horse adventure with Star Stable, a horse breeding and racing game created by Star Stable Entertainment. Players can explore a beautiful island called Jorvik and play with friends while riding their very own horses.
Thousands of players can experience great adventures, compete in races, care for your horses in your own home stable, and solve the mysteries of a spectacular original story. Enjoy the game on the back of your very own horse. Gain experience and pick from special breeds of horses to ride. Take on a bunch of different missions, meet fascinating characters all over the island and take part in the amazing story.
Meet up and go for rides together with friends in a huge online world, start and join Riding Clubs, take part in competitions, or just share adventure stories with your friends in a cozy cafe.
Status: Released
Business Model: Subscription
Developer: Star Stable Entertainment
Publisher: Star Stable Entertainment
Category: Stand-alone, Browser
Genre(s): 3D, MMO, Adventure, Fantasy
Platforms: PC, Mac

Pros:

+Colorful visual design
+Tons of quests
+Good social features

Cons:

-Repetitive quests
-Only free until LV5



Recommended System Requirements:

OS: Windows 7 or later
CPU: Intel Core i5 CPU
RAM: 256 MB
GPU: DirectX 9 compatible GPU