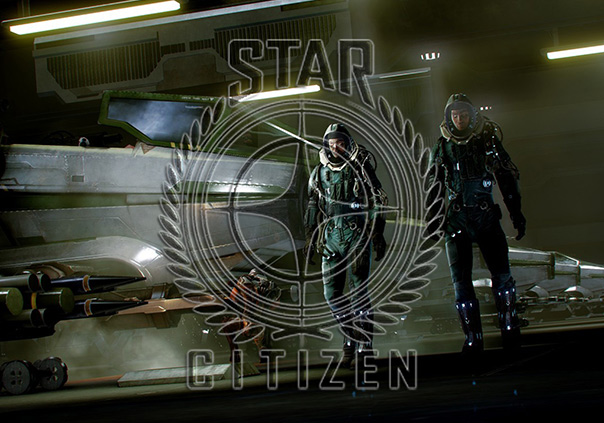 Star Citizen is a crowdfunded sci-fi MMORPG that brings the visceral action of piloting interstellar craft through combat and exploration to a new generation of gamers at a level of fidelity never before seen. Travel your way across the vast expanse of space in a cargo holder and bring along some friends as well! Land on an alien landscape, do some smuggling work, get ambushed by outlaws, and fight your way back to space.Fight your way through the galaxy or against other players depending on what gets thrown at you. That's the life of a space explorer!
Push the limit and avoid g-forces during combat, or switch off IFCS and maneuver with six degrees of freedom like a real spacecraft. Manage your shields, energy signature, thrusters, armaments and dozens of other ship systems. Go to your hangar when you want to customize your ship and outfit it with systems. You can even customize it with decorative items and flair you've acquired from your travels.
What's even more exciting is you can chart your own course and enjoy the thrill of exploration. Star Citizen offers an ever-expanding galaxy that players will navigate and build. This means a potentially endless galaxy for you to explore! Be the first to set your eyes on untold astral wonders that others won't be able to believe you came across. Further development of the game is also fueled by the community. Users are free to give as much input and as many ideas as they want to help build a better game.
Jump into Star Citizen to take part in an entire universe filled to the brim with adventures. Search far and wide for wealth, power, and more while trying to prove your worth as an explorer!
Status: Pre-Release
Business Model: Free to Play
Developer: Roberts Space Industries
Publisher: Cloud Imperium Games
Category: Stand-alone
Genre(s): 3D, MMO, Sci-Fi, Shooter, Simulation
Platforms: PC

Pros:

+High production values
+Community driven development
+Massive universe to explore

Cons:

-Unknown release date
-Slow development cycle
-Unoptimized visuals



Recommended System Requirements:

OS: Windows 7 or later
CPU: Intel Quad Core
RAM: 8 GB
GPU: DirectX 11 graphics card with at least 1GB Video RAM



Wakfu Raiders iOS Review
Raiders actually eases newbies into the story better than most Ankama games. Unfortunately as a standalone story, it is a bit lacking.
by Ojogo