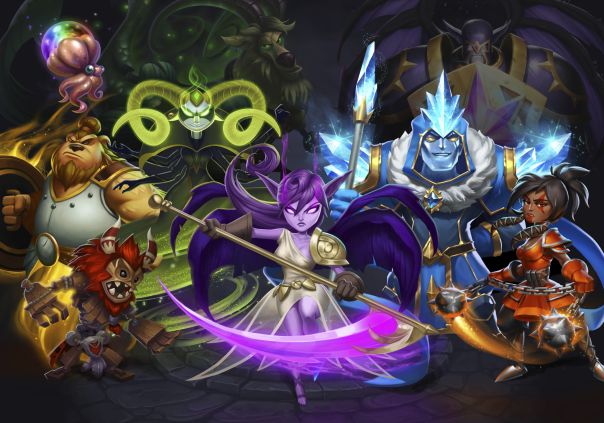 Spirit Lords is a mobile dungeon crawler RPG developed by KABAM games. In a unique real-time adventure designed exclusively for mobile devices, players can battle dozens of unique races and vile bosses through a variety of landscapes; from lush forests to subterranean caves and crypts.
Features:
Extensive Character Customization: Choose the class that appeals to you – a brutal Barbarian or a tactical Sorcerer. Create and customize your hero with 300,000+ unique combinations
4-player co-op: Take on the biggest challenges with your Guild or new friends with simultaneous play! Find a party anytime for one quick game or an extended session
Rich and Layered Storyline: Experience a fully original world and unique story, and discover the mysteries of the Spirit Realm as new Acts are added
Status: Released
Release Date: Apr 09, 2015
Business Model: Free to Play
Developer: KABAM
Publisher: KABAM
Category: Mobile
Genre(s): 3D, Adventure, RPG, Fantasy
Platforms: iOS, Android

Pros:

+Solid visuals w/ 1080p HD support
+Deep combat system.
+Tons of customization.

Cons:

Recommended System Requirements:

Android: (varies between devices)
iOS: Requires iOS 7.0 or later. Compatible with iPhone, iPad, and iPod touch.



Insidia Review (PC)
Insidia is a free-to-play turn-based strategy game from Italy-based startup Bad Seed. The game is touted as a tactical game of frantic duels.
by Ojogo