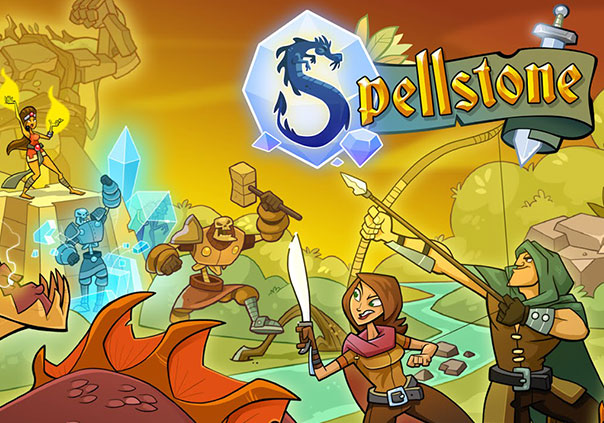 Spellstone is a free-to-play fantasy CCG developed by Synapse Games for iOS, Android, PC, Mac, and can also be downloaded on Steam. It features everything CCG fans love like unique, hand-drawn art and rich lore surrounding the world!
In Spellstone players can collect hundreds of different fighting cards and use them in epic card battles on a mission to uncover the mysteries of the Void. Everything from humanoids and monsters to demons and creatures will be at your disposal, each of which belongs to its own faction. The three factions of the game are the Powerful Wyld, Nimble Aether, or Fiery Chaos which have their own unique feel. Cards can also be upgraded and fused together to create even stronger versions of themselves, helping you take down even stronger foes!
Players will become bounty hunters and explore the world of Spellstone through enthralling stories and events with branching tales and treasure with untold strengths all the while trying to collect Spellstones. The story of the game has 96 levels and 7 levels of mastery, each of which has endless player rewards. In live multiplayer matches players will try to climb through the charts, fighting against other players from around the world for unlocks, bonuses, and most importantly bragging rights! Not only will your foes be from around the world either, but they'll be from all different platforms too. Only by mastering your powerful cards will you be able to beat those who stand in your way of becoming known as the best bounty hunter around.
Will you become a hero or end up becoming consumed by the dark forces of the Void? Collect your cards, master your powers, and become the hero you know you can be in Spellstone!
Status: Released
Release Date: Nov 14, 2016
Business Model: Free to Play
Developer: Synapse Games
Publisher: Kongregate
Category: Stand-alone, Browser, Mobile
Genre(s): 2D, Fantasy, Strategy
Platforms: PC, Steam, iOS, Android

Pros:

+Great for casual play.
+Fun, unique art.
+Live PvP arenas.

Cons:

-Pay-to-win end-game content.
-Hefty prices for what is offered in-game.
-Little time to spend in-game if not paying.



Recommended System Requirements:

OS: Windows 7 / OS X 10.8 / iOS 6.0 / Android 4.0 or later
CPU: Core i5 or Core i7
RAM: 2 GB
GPU: GTX 400 Series or better
HDD: 500 MB