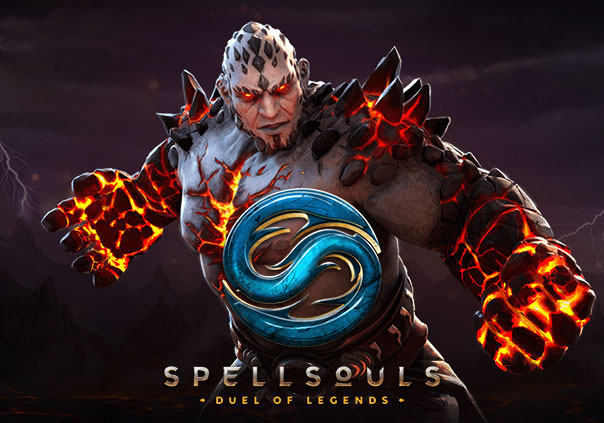 Spellsouls: Duel of Legends
Spellsouls: Duel of Legends is a free-to-play fantasy mobile MOBA developed by Nordeus released on iOS and has an upcoming Android release as well. In Spellsouls: Duel of Legends players can enter the fantastical kingdom of Eldonia as one of its Master Spellcasters.
Spellcasters are magical beings that can develop their own arsenal of magical powers through their representative deck of cards. Casting devastating spells and summoning loyal minions to battle your foes is just the beginning of your immense powers. Where a true Spellcaster shines is in their ability to strategically form their deck so they can gain advantages against their opponents and dominate them in every game. By eliminating your foes you'll be able to gather their souls that can be used for other in-game upgrades.
In matches players will summon their minions on the battlefield in two separate lanes.  The goal is to help the minions break your enemies' single turret defense and take down their hero at the end of the battlefield. Activate enough spells in a match and you'll have the chance to summon even more minions to the battlefield  and cast your hero's designated area-of-effect spell! Every hero has their own unique assets to bring to battle and learning them all will help you effectively fight off your opponents.
Out of battle players can earn chests that can be opened to unlock better cards to include in their deck. Chests can be earned in combat, but they can also be purchased in the in-game store with either gems or a larger amount of in-game currency. These chests can only be opened with keys, which regenerate over time.
It's come time for you to recognize your calling as one of the most influential Master Spellcasters of Eldonia. Build your deck, enter the battleground, and show your opponents no mercy!
Status: Released
Release Date: Jan 24, 2017
Business Model: Free to Play
Developer: Nordeus
Publisher: Nordeus
Category: Mobile
Genre(s): 3D, MOBA, Fantasy
Platforms: iOS, Android

Pros:

+Short match times - great for mobile play.
+Feels satisfyingly strategic.
+Intense, fast-paced matches.

Cons:

-Need to pay to play for long intervals.
-Forced to open lower level chests with limited keys.
-Higher rarity chests need more keys to unlock.



Recommended System Requirements:

OS: iOS 8.0 or later
HDD: 180 MB