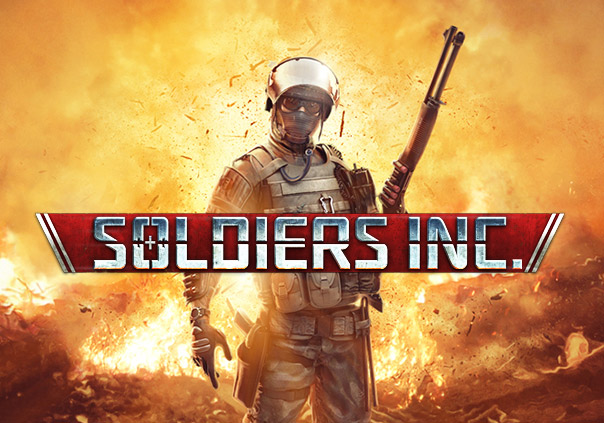 Soldiers Inc. is a top-quality MMORTS available on Facebook. Build an army of over 30 different units, mercenaries, and battle systems to control a cutthroat market. Learn to exploit, borrow, trade, or steal rich materials, while defending yourself with gun turrets, artillery, tank traps, and more. Join Partnerships or Tactical Combines, and participate in Joint Operations in this real-time strategy from Plarium.
Various Features and Updates:
Bunkers – This the only safe place in Zandia! Your Base's emergency survival bunker is a reinforced subterranean shelter where you may secure your fighting forces and Resources in the event of an attack.
Resource Depots – Whoever maintains control of the Depots has a major battlefield advantage. Different Depots produce different amounts of different resources per hour, depending on their size.
Combines – This is where the magic really happens. Combines allow players to join forces as a team and operate under a well-organized command structure with one name, insignia, and hierarchy. These Combines may pool their Resources to battle their rivals for positions in the game rankings, coordinate attacks against their common enemy, and train new recruits.
Mining Complexes – These are the primary objective of the conflict in Zandia. These heavily fortified ore extraction and processing centers are the key to controlling Zandia's vast mineral wealth, and by extension, allow gamers to rise to dominance within the game-play. Only your Combine's ability to capture, hold and expand these Mining Complexes will determine your collective territory and standing among your rivals. Mining Complexes are not the place for single players, only a Combine working as a team will have any chance of controlling them.
Combine Attacks – Players that are part of a Combine may deploy Combine Attacks against hardened targets like Mining Complexes or Depots.
Combine Bonuses – These are awarded to a Combine collectively upon the successful completion of a Combine Achievement. These Bonuses can take the form of ranking point boosts in the Combine Rankings, or Combine-wide Bonuses to Unit or Base statistics for all participating Combine Members. Combine Bonuses earned while a member of one Combine are non-transferable, and cannot be retained upon leaving that Combine. Combine Members joining a Combine after it has earned an Achievement will not enjoy the benefits of any existing Combine Bonuses.
Global Missions – Global missions are optional missions Commanders may choose to participate in, in return for free Units, Drill Instructors, special items and/or other forms of compensation. Most will usually involve engaging in Search and Destroy missions within an allotted time to recover mission items.
Special Equipment – Mobile Autonomous Recovery and Salvage (MARS) vehicles are unarmed robotic systems capable of automatically conducting battlefield repairs on Automated Artillery and Gun Turrets under combat conditions. The more MARS units deployed around your base, the faster your Turrets and Artillery can return to active duty. MARS Vehicles to not consume resources and cannot be destroyed or damaged.
Status: Released
Release Date: Aug 01, 2013
Business Model: Free to Play
Developer: Plarium
Publisher: Plarium
Category:

Browser

Genre(s):

2D, MMO, Strategy

Platforms:

PC


Pros:

+Easily accessible through Facebook.
+High quality production.
+Over 30 units to command.



Recommended System Requirements:

Any up-to-date modern web browser like Chrome or Firefox.



Description: It's 2019, you and your mercenaries have been recruited to claim as much of Zandia as possible. Foreign powers, multinational companies and shadowy underground criminal organizations are all after the biggest mineral find of the century.
Epic Seven has a new event starting today, the "Summer Vacation Event", where players receive buffs every day for a week.
by Ragachak
PopCap Vancouver today announced Trouble in Zombopolis: Part One , the next free major content update to Plants vs. Zombies Garden Warfare 2
by MissyS
Stunlock Studios unleashes Ulrich, the Unwavering Light upon Battlerite as well as announce the return of Bakko's Egg Brawl.
by Ragachak