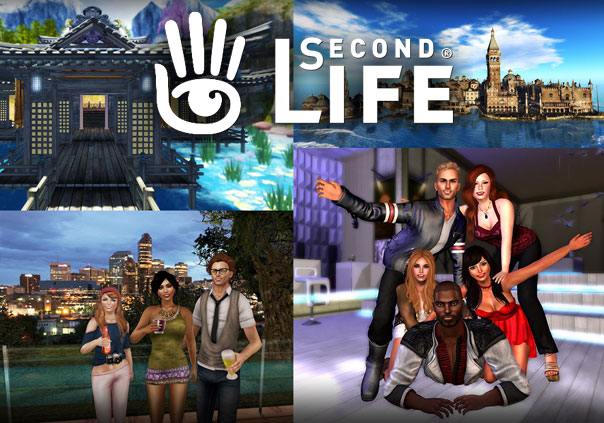 Second Life is a free-to-play casual simulation MMO developed by Linden Lab for PC, Mac, and Linux. Second Life does not have classes, any particular objectives, or any traditional MMORPG mechanics. Instead, the main draw of Second Life is the enabling of user creativity, avatar customization, and socializing (usually through roleplaying). The game is a massive, sandbox-like environment where other residents (players) have created a majority of the game's content and zones you can travel to. Those looking for a game they can truly get lost in will find themselves right at home in Second Life. Experience a practically limitless world where you can create, imagine, and roleplay with others today!
Features
►Creation is truly key in the world of Second Life. If you can imagine it, you can create it. Animations, scripting software, 3D models, clothing, vehicles, and skin textures are just the beginning of what you have the tools to whip up.
►You can even sell your creations at a marketplace for an in-game currency called Lindens that can be used to purchase all sorts of other creations from other residents. Lindens even hold a real-world value, and as such can be exchanged for US Dollars on the game's official website.
►If you're looking for that next level of immersion fear not! Second Life has you covered. With build-in local voice chat and VR support for the Oculus Rift, Second Life is ready to submerge you in whatever world you want to jump into! You can even talk to others through a built-in messenger that supports webcams so you'll never be far from the friends you make. Take your friends across the world to many different simulated locations, fight zombies, host events, and more. Make your story your own!
Microtransactions
Two-way Microtransactions occur at the game's website. Lindens may be bought or sold for real-life currency, and used to purchase in game objects like clothing, vehicles, and even buildings or land.
Status: Released
Release Date: Jun 23, 2003
Business Model: Free to Play
Developer: Linden Lab
Publisher: Linden Lab
Category:

Stand-alone

Genre(s):

3D, MMO, Casual, Virtual Worlds

Platforms:

PC, Mac, Linux


Pros:

+Excellent character customization
+Enormous game world that continuously evolves
+Excellent roleplaying platform

Cons:

-Areas can take a long time to fully load
-Client crashes frequently
-Premium account required to access much of the game



Recommended System Requirements:

OS: Windows Vista / 7 / 8.1
CPU: Intel Core 2 Duo 2.0Ghz
RAM: 3 GB
GPU: Nvidia GeForce 9800, AMD Radeon 4850, or better



Description: Second Life is not a classic MMORPG in any remote sense, but is a virtual space inhabited by tens of thousands of individuals from all walks of life.
Today, online games publisher InnoGames and Development Studio Ticking Bomb Games announced the discontinuation of the pirate-MMO Kartuga.
by MissyS
Obsidian Entertainment and Asmodee Digital are proud to announce that new content for role-playing card game Pathfinder Adventures is coming.
by Ragachak
A blast of the biggest MMO news of the day
by Guest