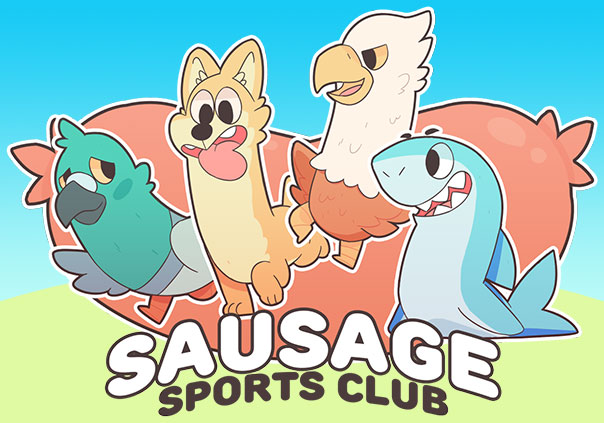 Sausage Sports Club is outlandish multiplayer arena game where the silly effect of physics on long-necked animals wins or loses matches. Battle it out on reality TV over the course of several competitive events like Sumo Wrestling, Soccer, and Capture the Flag with up to 7 other players working against or with each other. Win in style by customizing the look of a character from a suite of collected skins and hats. Platform, ground pound, and dash to absolute victory!

Status: Pre-Release
Business Model: Retail
Developer: Luckshot Games
Publisher: Luckshot Games
Category: Stand-alone
Genre(s): 3D
Platforms: PC, Mac

Pros:

+Large Amount of Customization Options
+Up to a Whopping 8 Players at Once
+Hilarious and Fast Paced Gameplay

Cons:

-Hampered Experience if Playing Alone
-Only One Stage and Several Similar Game Modes
-Currently NO Online Multiplayer



System Requirements not yet known.