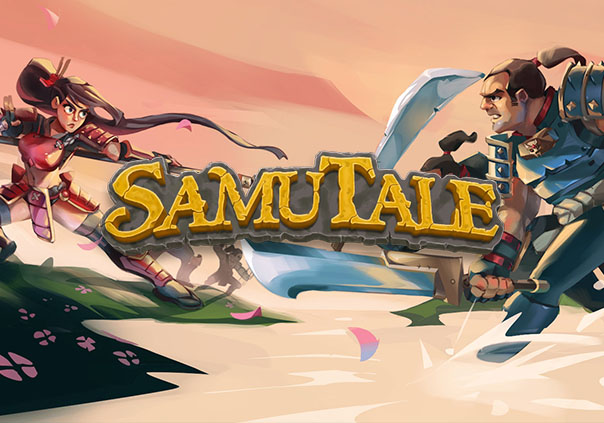 SamuTale is an open world sandbox survival MMORPG developed by Maple Media. In SamuTale players can experience a truly open world alongside other players where player housing can be constructed, crops can be grown and harvested, and an entire world is ripe for exploration, but that's not even close to describing all of the thing sthat you can do within the world of SamuTale.
Players will be able to construct entire villages with their clans if they so wish, and best of all is that they construct their villages practically anywhere throughout the world. SamuTale stays true to its sandbox roots and lets you decide where to build practically anywhere throughout the world. The villages you create can consist of many different things like player housing, farms, and walls to keep everything safe within them.
If you do decide to make a village with your clan then you'd better prepared to defend it with more than just walls though! Other clans will be on the hunt for other villages to plunder for loot and expand their territory. Craft armor and weapons to outfit your clan members with, grow food to feed the people of your village, and form alliances to help defend one another.
Combat within SamuTale is skill-based hack & slash. Here you won't be trying to hit skill rotations and spamming tons of skills. Instead you'll have to precisely aim the strikes from your sword and the shots from your bow if you want to take down your targets. Although gear will certainly help your cause, being great at landing your attacks will really make you shine in combat.
If you like MMORPGs, but still crave a true sandbox environment that many can't deliver then SamuTale might just be your game. With enough structure to guide players, yet giving players the freedom of building practically anywhere they want SamuTale promises to deliver a sandbox MMORPG true to the origins of a sandbox mindset.
Status: Pre-Release
Business Model: Retail
Developer: mapleMEDIA
Publisher: mapleMEDIA
Category:

Stand-alone

Genre(s):

3D, MMO, RPG, Fantasy

Platforms:

PC



Recommended System Requirements:

OS: Windows XP or later
CPU: Core 2 Duo
RAM: 2 GB
GPU: Shadow Model 3.0
HDD: 1 GB



Description: SamuTale is a free-to-play sandbox MMORPG where players explore an open world, build to their heart's content, and engage in hack and slash combat. If you've been looking for an MMORPG that gives you the freedom you expect of a sandbox title, SamuTale is it.
Laser Guided Games announces the release of Revolution Ace for PC on Steam.
by MissyS