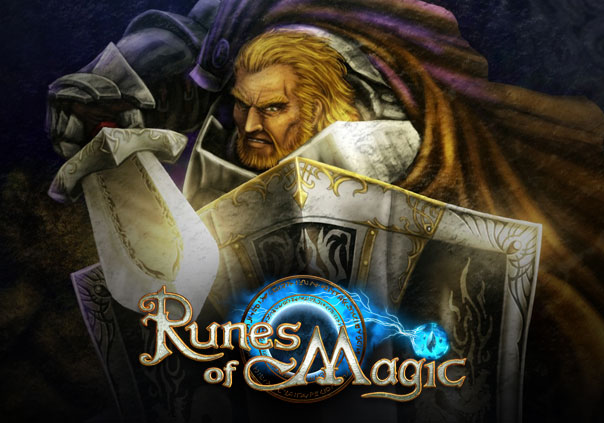 Runes of Magic is a MMORPG that provides a thorough experience, touching on nearly all elements commonly seen in modern MMOs, ranging from PvP sieges to player housing, with all the customization that you expect in-between. It's a title that stands out not only for its scale, but for its dual-class system that lets players mix & match their skills, while simultaneously acquiring special skills restricted to their specific combination. And with constant releases of new content, the experience is constantly expanded. There are currently 3 races and 10 classes, with some of them being race specific:
Character Classes:
Warrior – Masters of armed combat. Warriors can use any close combat weapon and any type of armor besides plate. They deliver special strikes and blows which have various effects on their targets.
Scout – Adapt at long-ranged combat, Scouts use their bows or crossbows to deal heavy damage. They are vulnerable at close range and rely on a series of evasive and delaying skills to keep enemies from closing in.
Rogue – Specialized at inflicting deadly blows at a fast rate, rogues use daggers which can cause heavy bleeding or be coated in poison. They are very capable at dodging blows, but their speed comes at the expense of armor and health. Rogues can also lay traps, scout, and increase a group's income generation.
Mage – Commanding the elements of fire and lightning, Mages deal heavy damage from afar. They possess direct damage, and area of effect spells. Mages can also cast barrier spells and strength buffs, adding to their utility.
Priest (Human Only) – While priests can cast water based spells to deal damage, they primarily play a supportive role. Priests can cast healing spells, boost their allies' stats, and even bring fallen comrades back from the dead. They can equip shields which aid their defense, but are still frail.
Knight (Human Only) – Heavily armored fighters, Knights are the only class that can wear plate armor. Knights go into battle head-first equipped with shields and light-based attacks. They are the tanks of RoM and have the ability to draw their foes attacks towards themselves.
Druid (Elf Only) – Attuned to nature, Druids are a versatile class capable of healing allies, casting damage over time spells, and even mind controlling opponents. Druids possess a special ability that allows them to gather Nature's Power and unleash it at any time to cast powerful spells.
Warden (Elf Only) – Close combat specialists. Wardens can use a diverse set of weapons and can wear chain armor. Wardens can summon powerful pets to fight alongside them, and have access to magical spells which strengthen themselves and weaken their opponents.
Champion (Dwarf Only) – Rune-wielding tanks, Champions mix close combat proficiency with a variety of buffs and spells, while retaining a capacity for mobility. Their abilities range from close-combat magic, to ancient blacksmithing that enables them to enchant weapons and armors.
Warlock (Dwarf Only) – Long range damage and support, the cloth wearing Warlocks benefit from spells capable of not only damaging the opponent, but also weakening them with a variety of curses and hexes. If needs be, they are also able to switch to a team support role.
Status: Released
Release Date: Mar 19, 2009
Business Model: Free to Play
Developer: Runewaker Entertainment
Publisher: Frogster- Gameforge Group
Category: Stand-alone
Genre(s): 3D, MMO, RPG, Fantasy
Platforms: PC

Pros:

+Enormous amounts of content.
+Fun dual-class system.
+Incredible avatar customization.
+Well-stocked cash store.
+Public quests & world events.
+Player housing.
+Solid PVP (Open world & otherwise).

Cons:

-Aging graphics & interface.
-Cash store imbalances parts of the game.
-Imitates World of Warcraft in many, many aspects.
-Quests lack direction.



Recommended System Requirements:

OS: Windows XP, Vista, Windows 7
CPU: Dual Core 2.0GHz or equivalent
RAM: 2 GB
GPU: Direct X 9.0c compatible with 128MB RAM, Pixel Shader 2.0+
HDD: 15 GB