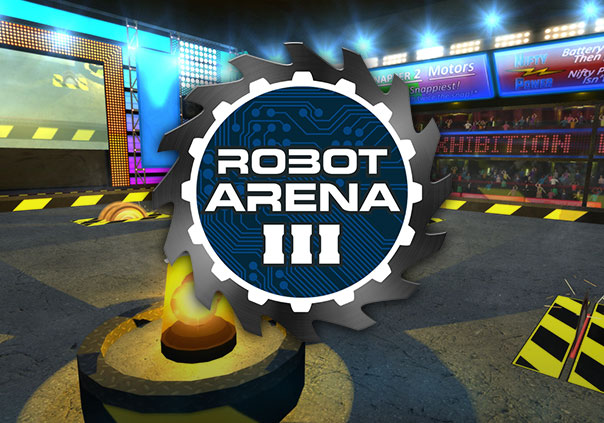 Robot Arena III is a 3D robot fighting simulator developed by Gabriel Interactive and is available for purchase on Steam Early Access for PC. Be ready for flying sparks, bending steel, crushed metal, and the potential sight of your creation being destroyed before your very eyes. In Robot Arena players can create their own custom robots in a Bot Lab and fight in arena battles to determine who is the best bot builder of them all.
Different types of parts like pistons, rams, motors, weapons and more will be available for use to create your own unique robot. Even the chassis shape of your robot can be designed exactly how you'd like it to look in the Bot Lab. With so much control over your robot's shape and components you will be able to form a truly unique, and quite deadly creation.
Battles will take place in unique arenas that have their own obstacles, hazards, and tricks to be learned so you can emerge victorious. Lightning, lava, and holes in the floor are just a few of the things you'll have to work around. In these arenas you can take on AI opponents in Career Mode if you wish to hone your skills, or go to multiplayer battles and take on other players in frenzied match-ups where your creation is almost guaranteed to be left missing at least a few parts.
Become a true robot designer and show that you have the skills to create the most effective, deadly robot possible in Robot Arena III.
Status: Pre-Release
Release Date: May 26, 2016
Business Model: Retail
Developer: Gabriel Interactive
Publisher: Octopus Tree
Category: Stand-alone
Genre(s): 3D, MOBA, Sports, Simulation
Platforms: PC, Steam

Pros:

+Share blueprints in the Steam Workshop.
+In-depth robot customization.
+Flexible chassis design.

Cons:

-Confusing interface.
-Counterintuitive PC control scheme.
-Weight calculation needs refined.



Recommended System Requirements:

OS: Windows Vista or later
CPU: 1.6 GHz or better
RAM: 4 GB
GPU: nVidia 7600 or comparable with 1GB VRAM
HDD: 1 GB