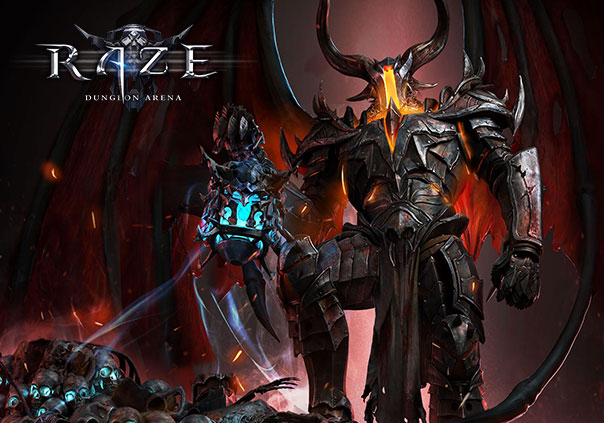 Raze: Dungeon Arena is a free-to-play mobile apocalyptic ARPG developed by WonderGame Inc. for iOS and Android. In Raze: Dungeon Arena players can enjoy hack-n-slash style, dungeon crawling gameplay that revolves around hero choice and team composition.
Upon release Raze: Dungeon Arena will have 24 different playable heroes like Ambrose – The Summoner, Alina Stewart – The Frost Priestess, Wojtek – The Beast Hunter, Hoatson – The Rhino Warrior and many more! Each hero has a different role to fill in the party with different skills, meaning your team compositions can be as versatile as you feel is necessary to successfully clear a dungeon.
Whether you're looking for singleplayer or multiplayer content, Raze: Dungeon Arena has a game mode for you. Over 60 different singleplayer levels are available for you to eliminate baddies, destroy boss monsters, and hone your skills in. Those seeking even greater challenges can try their hand at different multiplayer game modes like: 1v1 battles, 2v2 battles, co-op modes, and even guild battles! All battles are conducted in a tag-team kind of style where individual players can bring any 2 heroes with them, swapping between them freely while in combat to offer more depth and strategic possibilities. There are even plans to release new heroes every month to further increase the types of team compositions you can make!
As you clear dungeons and win battles you'll earn loot found in dungeons that can be equipped by your heroes to increase their strength. Different kinds of gear can also be crafted at the blacksmith to equip your heroes with. Even your heroes' special skills and abilities can be developed as you play to make them more effective in battle.
Raze: Dungeon Arena promises to deliver exciting combat with RPG elements to manage your heroes, all at the convenience of your mobile device. Start your dungeon crawling experience and create the strongest team of heroes you can in Raze: Dungeon Arena!
Status: Pre-Release
Business Model: Free to Play
Developer: WonderGame Inc.
Publisher: WonderGame Inc.
Category:

Mobile

Genre(s):

3D, RPG, Fantasy

Platforms:

iOS, Android



System Requirements not yet known.


Description: Raze: Dungeon Arena is a free-to-play mobile apocalyptic ARPG where players can enjoy hack-n-slash, dungeon crawling gameplay revolving around teams of heroes! Upgrade them with gear, develop their skills, and work your way towards creating the strongest team of heroes possible!
Wargaming, the leading free-to-play developer and publisher, today announced that the company will be financially supporting three key open so...
by MissyS