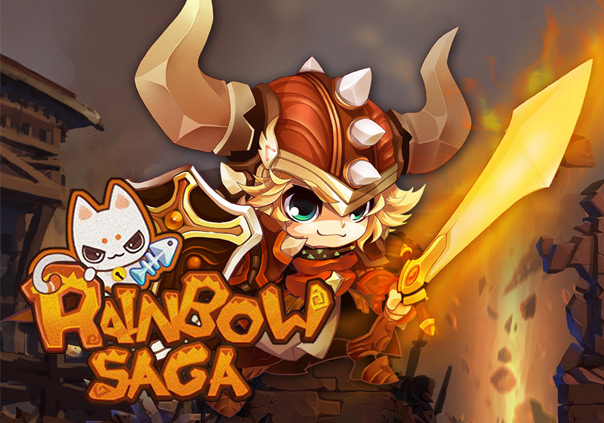 Rainbow Saga is a 2D casual webgame by NGames. The game contains plentiful types of gameplay and exciting dungeon battles. It is easy to play and simple to control. Players will have fun exploring the rich content of the game.
Features:
Three classes: Choose between the Holy Knight, the Shadow Ranger or the Elementalist, each of which supports different play styles.
Quality visuals: Enjoy colorful 2D/anime style visuals straight in your web browser.
Vast locations to explore: Travel into treasure hunt zones, ancient runes, spiritual towers, secret mines and more.
Status: Released
Release Date: Dec 18, 2014
Business Model: Free to Play
Developer: Games321
Publisher: Games321
Category: Browser
Genre(s): 2D, MMO, Adventure, RPG, Fantasy
Platforms: PC, Mac

Editor's Score: 2/5

Pros:

+Cute and well-defined animations and zones.
+Impressive gameplay considering its a browser-based mmorpg.

Cons:

-Endlessly mindlessly grindy.
-Limited character customization.
-Few twitch-based interaction opportunities.Most challenges are based on gear stats.
-Zones feel on rails with few opportunities for exploration.



Recommended System Requirements:

Any modern up-to-date web browser with Flash Player installed.