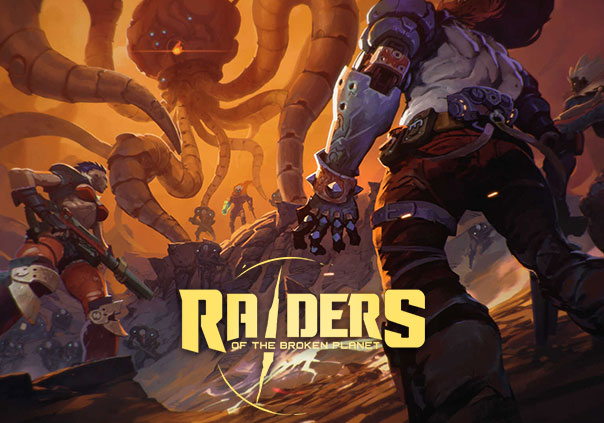 Raiders of the Broken Planet
Raiders of the Broken Planet is a multiplayer space western themed third-person shooter. Players will pick from one the varied raiders and choose to either assist their comrades protect valuable cargo, or turn against them for pure profit.
The narrative driven cinematic experience takes place along a series of fast paced but strategically played missions. Each raider has been carefully crafted to have a unique look and feel from all the other mercenaries, Lycus Dion for example is a ferocious crimson-haired demon equipped with a hand cannon, shield, and devastating melee abilities.

Status: Pre-Release
Business Model: Free to Play
Developer: Mercury Stream
Publisher: Mercury Stream
Category: Stand-alone
Genre(s): 3D, Sci-Fi, Shooter
Platforms: PC, Steam, Xbox One, PS4

Pros:

+Unique Playable Characters
+Action Packed
+Fantastic Space Western Theme



System Requirements not yet known.