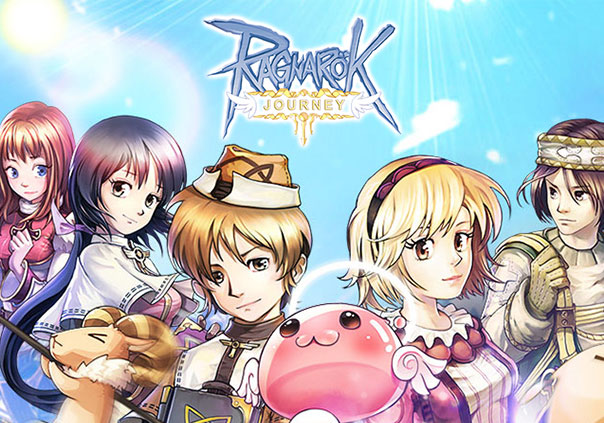 Ragnarok Journey is a free-to-play browser fantasy MMORPG developed by Gravity. Continuing the Ragnarok series, Ragnarok Journey's gameplay follows the storyline more closely than ever and is much more quest-focused than its predecessors. It it also the intention of Ragnarok Journey to closely imitate the feeling and systems of the original Ragnarok game that so many have fallen in love with.
Characters can be created from very different archetypes like Swordman, Mage, Archer, Thief, Acolyte, Merchant, and more! Each job has its own strengths and weaknesses that can be brought to light in the midst of battle, so you'll need to decide the kind of playstyle you want your character to have before choosing your job at level 10. As you level up you'll acquire skill points that can be spent on active or passive skills. The stronger the skill, the more skill points you'll have to spend to level it up. Don't worry that you will make the wrong decision and be stuck with it forever either. You can reset your character's skill points at any time you'd like, giving you the freedom to experiment with different skill and skill level combinations.
There are numerous progression systems in place that you can participate in like end-game sieges and PvP battles that will keep you busy between quests and grinding for new items. Familiar Ragnarok systems like events, mounts, an auction house and more will also be present to help tie the world together and deliver a fuller gaming experience.
If you're one of the fans of the original Ragnarok game, then you are sure to enjoy this throwback to the glory days of browser MMOs. Take up arms in Ragnarok Online and develop your character just how you'd like!
Status: Released
Release Date: Mar 27, 2017
Business Model: Free to Play
Developer: Gravity
Publisher: Warpportal
Category: Browser
Genre(s): 2D, MMO, RPG, Fantasy
Platforms: PC, Mac, Linux

Pros:

+Auto-Response System.
+Fun classes.
+Tons of nostalgia.

Cons:

-Heavy grind.
-Story lacks cohesion.



Internet browser and Internet connection required.