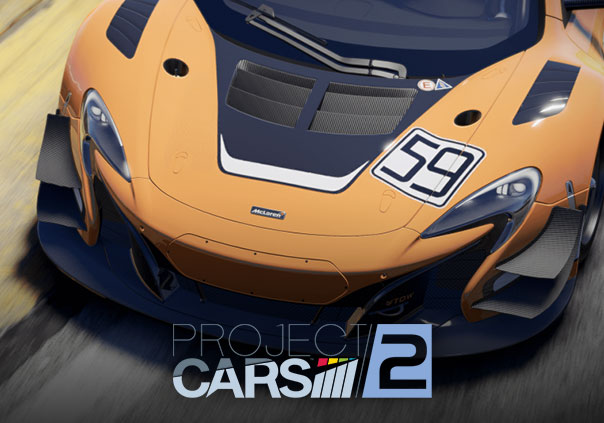 Project CARS 2 a racing simulation game developed by Slightly Mad Studios and will be available for purchase on PS4, PC, and Xbox One. In this second installation of the Project CARS series players can drive the most iconic cars under the most thrilling conditions that will not only provide an exciting experience, but help players understand the adrenaline rush of actual car racing!
Project CARS 2 features one of the widest varieties of motorsports, now including Rallycross and Indycar. This variety also expands into varying track and weather conditions. Race in 50 different locations on over 200 courses including elements like ice, tarmac, dirt, mud, and gravel at day or night, wet or dry. Vehicle performance, grip, and handling will all change depending on what kinds of condition combinations you encounter in your race. Play anytime, anywhere under all the kinds of conditions you could ever ask for. You'll have to keep your eyes on the road and adapt your driving style to your environment otherwise you might find yourself spinning out of the competition.
Players seeking an extra challenge can take to online matches where they will drive against other racers in Online Championships. Create your own Online Racing Seasons, Live Broadcast how you'd like, and use Spectator functionality to watch other players race to learn from their moves. Intelligent matchmaking will ensure you get paired up with drivers as close as possible to your current skill level. All that's left for you to do is prove yourself and leave your opponents in the dust!
Using world-class racing drivers to test the game and being the definitive choice of e-Sports pros, Project CARS 2 proves to offer authentic and exciting gameplay. Find out for yourself and experience the rush of becoming a true race car driver in the thrilling Project CARS 2!
Status: Pre-Release
Business Model: Retail
Developer: Slightly Mad Studios
Publisher: Bandai Namco
Category: Stand-alone
Genre(s): 3D, Sports, Simulation
Platforms: PC, Xbox One, PS4


System Requirements not yet known.


The Crew Beta Preview
The Crew gives you the pleasure of being a solid all around racing game. Because the game is an open world game in the style of an MMO, it cat...
by DizzyPW