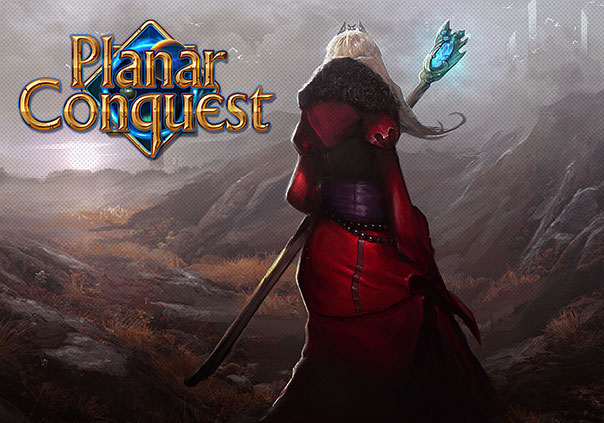 Planar Conquest is a buy to play 3D fantasy 4X strategy game developed by Shortbreak Studios intended to be a reimagined, improved version of its predecessor Worlds of Magic. It is currently available on iOS, with expected Q2 2016 releases for Android, PC, and consoles.
In Planar Conquest players can become a Sorcerer Lord, using their immense power to lead one of 8 different races. As a Sorcerer Lord you will be able to master over 300 different spells from 13 different school of magical arts and choose between 40+ character traits that will help you on your quest. Your goal will be to completely dominate any resistance as you travel across different planes of existence, explore dungeons, and take over cities. The base game will feature 3 planes of existence of 4 different races to lead, with more available for purchase in the in-game store.
You will also need to expand your Empire to ensure your victory by building new cities, improving upon them in 50 different ways, and recruiting 160 different unit types varying from simple soldiers to fierce magical creatures. With an army of such diverse units being lead by legendary heroes you will become an unstoppable force in your conquest of the world.
Look no further if you're interested in a game that provides a deep, epic conflict with satisfying strategy combat. Become a Sorcerer Lord and lead your race to victory in Planar Conquest.

Status: Released
Release Date: Feb 02, 2016
Business Model: Retail
Developer: Shortbreak Studios
Publisher: Shortbreak Studios
Category: Stand-alone, Mobile
Genre(s): 3D, RPG, Fantasy, Strategy
Platforms: PC, Steam, Xbox One, PS4, iOS, Android

Pros:

+Very different races and unit types.
+Vast number of city improvements.
+Satisfying strategy combat.

Cons:

-In-game store in a retail game.



Recommended System Requirements:

OS: iOS 6.0 or later
HDD: 382 MB