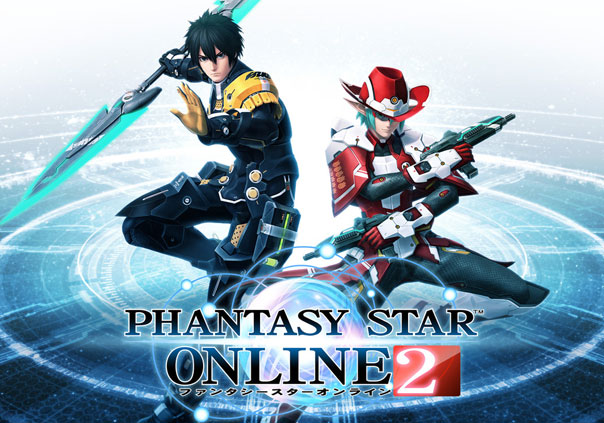 Phantasy Star Online 2 is a science-fiction themed MMORPG featuring narrative-rich adventures packed with beautiful environments, thrilling stories, and third-person hack'n'shoot action. An official release for the US was announced at E3 2019. It is expected to arrive in 2020
Story
Fight for the future of the universe and banish the mayhem-inducing Legion of Darkness.
Features
►Trinity Force: Discover your preferred method of attacking from the up close and person with melee to peppering from afar with ranged or magic.
►Fast on the Draw: Actively counter and combo your opponents to achieve victory.
►Raid-Boss: Rise to the highest challenge of conquering randomized dungeons endcapped with an enemy like you have never faced before.
►Call to Quest: Venture across peculier alien worlds uncovering long-buried secrets, hearing tales of great legends, and obtaining valuable resources.
►Finding Company: Team up with a few buddies and take on the perils of the galaxy together!
Races
Start your character customization process with a handful of potential races including the Newmans, Dewmans, Humans, and CASTs.
Classes
Begin with the fundamental Braver, Ranger, Hunter, and Force classes and eventually evolve into more advanced professions like the Gunner, Fighter, or Techtor.
Microtransactions
This is a buy-to-play retail title offering optional in-game purchases.
Status: Released
Release Date: Jul 04, 2012
Business Model: Retail
Developer: SEGA
Publisher: SEGA
Category:

Stand-alone, Mobile

Genre(s):

3D, MMO, Adventure, RPG, Fantasy, Sci-Fi, Shooter

Platforms:

PC, PS4, Switch, PS Vita, iOS, Android


Editor's Score: 4/5

Pros:

+Gorgeous Graphics and Setting
+Classic Gameplay With a Twist
+Comprehensive Character Creation

Cons:

-Limited Races and Classes



Recommended System Requirements:

OS: Windows XP+
CPU: Intel Core 2 Duo E6300+
RAM: 2 GB
GPU: NVIDIA GeForce 7800GT+
HDD: 8 GB



Description: Phantasy Star Online 2 brings the classic gameplay of the original to a new generation. Fight in real time, engaging your enemies with punishing combination attacks and crushing magic.
A Golden Age character from Marvel Comics officially enters The Contest: the Alien Crime Fighter, The Vision (Aarkus)!
by Ragachak
Good news for fans in Australia, Canada, Denmark, the Netherlands and the Phillippines! The latest content update for Dragon Nest II is here!
by Ragachak
Today, Ubisoft® announced an outstanding tournament held in the tactical online RPG Might & Magic® Heroes® Online. The "Champions of ...
by Mikedot