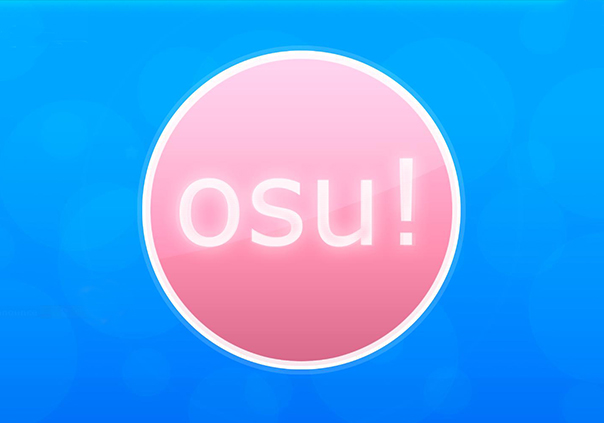 Anyone familiar with the Nintendo DS game Elite Beat Agents will feel at home with Osu! Osu is, for all practical purposes, a clone of the aforementioned game, but is completely free. Before players can start playing, they must download separate files called beatmaps and manually place them in the folder the game was installed to. Luckily, there are step by step instructions and even video tutorials for setting it all up on the official website. A short tutorial explains the game basics; players must click on circles on the screen, slide balls across and spin their mouse pointer in circles when special spinners come up. Besides this basic gameplay style, there are three additional special modes available:
Taiko – Taiko is a variant of the game that requires players to hit one of two keys (or both together) as circles move from the right to the left of the screen.
Catch The Beat – Catch The Beat is a simple mode where fruit falls from the sky according to the selected beatmap's music. Players must position themselves under the falling fruit and catch them all in their basket.
osu!mania – Similar to Guitar Hero or Beat Mania, players must coordinate their rhythm across several notes during a song.
Status: Released
Business Model: Free to Play
Developer: peppy
Publisher: peppy
Category:

Stand-alone, Mobile

Genre(s):

2D, MMO, Casual

Platforms:

PC, iOS, Android


Editor's Score: 3/5

Pros:

+Thousands of beatmaps (songs) available.
+Special modes & frequent updates
+Simple controls and interface

Cons:

-Limited multiplayer aspects
-Repetitive gameplay



Minimum PC System Requirements:

CPU: 1 GHz+
RAM: 512 MB
Other: Requires Microsoft .NET Framework 3.5+



Description: Osu! is a simple 2D music/rhythm game that is a clone of the popular Nintendo DS title Elite Beat Agents.
Warlords Awakening, after having a successful launch on Steam a few weeks ago, is proud to announce that they will be having a sale.
by Ragachak
On a day made for the best jokes, pranks and surprises, NCSoft and Arenanet has got something up their sleeve for the players in Tyria.
by Mikedot