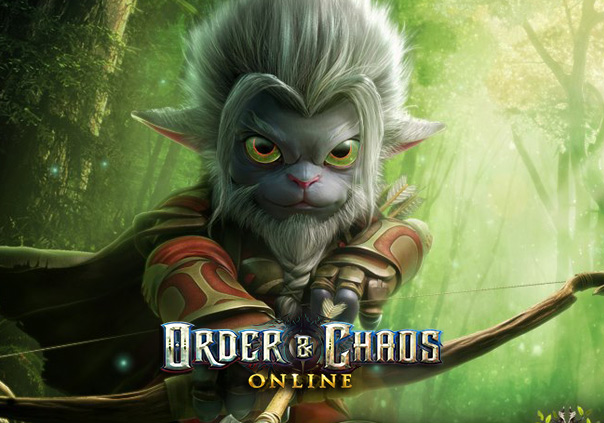 Order & Chaos Online is a 3D Mobile MMORPG developed by Gameloft. In Order & Chaos Online players can customize up to six playable characters by their race, gender, appearance, and class and lead them on over 1,500 quests through jungles, forests, and ruins in search of treasures and worthy opponents.
The five races available are:
Elves and Humans – The elves and humans fight together to bring Order to the world.
Orcs and Undead – The orcs and undead fight together in the name of Chaos.
Mendels – The Mendels are a neutral race and prefer to have no affiliation with Order or Chaos.
Players can experience both PvE and PvP content in Order & Chaos Online. In PvE players can go on adventures and explore dungeons in a fantasy world full of a variety of creatures and landscapes. In PvP players can take part in team-based arena battles to prove their worth in a match type much like capture the flag. Friends and enemies can be made as players engage in trade and form guilds with each other, but the game can also be played in more of a solo manner and players can forgo working with parties or guilds, preferring to tackle challenges and quests by themselves. In-app purchases are also available for those who find that they need a boost in the game. Through collecting rare equipment and exotic looking mounts, enjoying newly created classes, and exploring areas with friends players will only be scratching the surface of Order & Chaos Online.
Status: Released
Release Date: Apr 27, 2011
Business Model: Free to Play
Developer: Gameloft
Publisher: Gameloft
Category: Mobile
Genre(s): 3D, MMO, RPG, Fantasy
Platforms: PC, iOS, Android, Windows Mobile

Pros:

+PvE and PvP content.
+Talent system for specializations.
+Good graphics for a mobile game.

Cons:

-Emphasis on in-app purchases.
-Slow customer support.
-No way to earn free runes (an in-game currency).



Recommended System Requirements:

OS: Android 2.3+ or iOS 6.0+ or Windows Phone 8.0+
CPU: 1 GHz
RAM: 500 MB
HDD: 1.7 GB