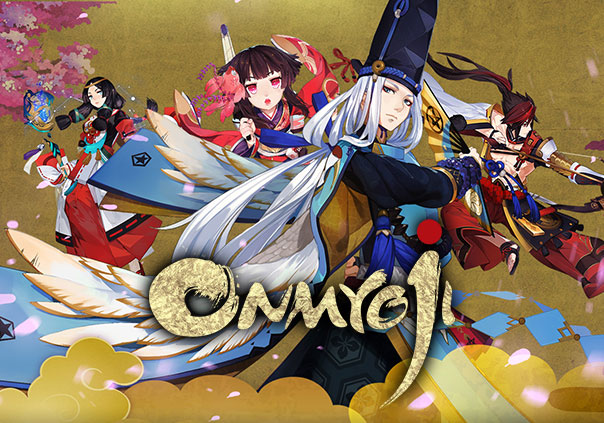 Onmyoji is a free-to-play mobile CCG developed by NetEase available in China and in Closed Beta in the West. In a time where humans and demons coexisted evil spirits from the underworld began to emerge, looking for power and dominance. The balance between the two worlds is now at risk, but there exists a group of gifted humans who can read the stars and amulets. They have the power to connect the two worlds and tame evil spirits. Known as the Onmyoji, they are willing to lay everything on the line to maintain peace and order between the worlds.
In Onmyoji players can jump into an anime-styled world of Yin and Yang filled with a cast of colorful cards to collect and battle with. Everything from swordsman to fox spirits can be summoned with their own unique character models, animations, and skills to bring to your team. Whatever you might need to add to your team you'll surely find! Help your characters gain experience to level them up and gather resources to evolve them with and increase their strength.
In battles players will have to manage their blue flame energy. This energy can be used to conduct battle actions for cards, allowing players to command them in whatever ways they need. Every card is given a turn order, determining thee arrangement that they will act in. Learn how to use this order to your advantage to dominate the competition in both story mode and in arena battles!
Enter a mystical world of good and evil, brought to life by professional voice overs. You never know what might be waiting for you in such a story-rich world. Summon the shikigami to your side and defend the world's balance.
Status: Released
Release Date: Jan 25, 2018
Business Model: Free to Play
Developer: NetEase
Publisher: NetEase
Category:

Mobile

Genre(s):

3D, RPG, Fantasy, Strategy

Platforms:

PC, iOS, Android



Recommended System Requirements:

OS: Android 2.3 / iOs 8.0
HDD: 131 MB



Description: Onmyoji is a free-to-play mobile CCG where players can fight to preserve the balance of good and evil in the world with the shikigami by their side. Collect colorful cards and experience a world brought to life by professional voice overs!
What's more important than the power of Friendship? Yesterday, ArenaNet announced their "Guild Wars 2 Friend/Ships" campaign.
by Ragachak
There aren't many games that can be simple, yet deliver this exciting and really enjoyable gameplay experience that Relics Hunter Zero ac...
by Proxzor
I have already had an opportunity to play Echo of Soul, and even had a shot at doing a higher-level dungeon with a couple of other press
by Ragachak