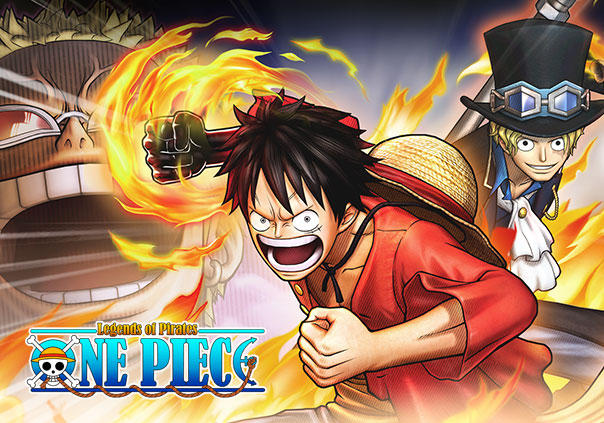 One Piece: Legends of Pirates
One Piece: Legends of Pirates is a free-to-play fantasy browser MMORPG developed by GoGames. In One Piece: Legends of Pirates players can customize their own pirate, recruit a team of their favorite One Piece series pirates, take them into battles, and level them up.
Your own character can be customized to your liking from one of four different classes, each of which has their own weaknesses and strengths. Make sure that you're prepared before entering the game, because once you do some of the most recognizable characters from One Piece will be giving you quests to complete and bring you even deeper into the One Piece universe. For your valiant efforts in finishing your quests you will be rewarded with some of the best equipment around like strong armors, powerful rings, and mighty sabres! The better the item, the higher your Battle Power will rise. Gems can even be socketed into your new equipment to push your Battle Power to new heights.
You mustn't forget that every good pirate needs a ship either! Your job is not to only create one of the strongest pirate teams around, but you must also improve your ship to increase its Battle Power as well. Yes firepower is an important part of any ship so you'll need to upgrade your cannons, but you'll also need to enhance your deck, mast, and sails if you want to get as much Battle Score as possible out of your vessel. Ships won't go unnoticed as they are also taken from the original manga series.
Have you ever wanted to become one of the most feared pirates around? One Piece: Legends of Pirates gives you that chance, so go customize your own pirate, create your pirate team, and build a ship that can fare even the toughest of foes!
Status: Pre-Release
Business Model: Free to Play
Developer: GoGames
Publisher: GoGames
Category:

Browser

Genre(s):

2D, RPG, Fantasy, Fighting

Platforms:

PC, Mac, Linux


Pros:

+Easy equipment swapping with Battle Power.
+Feels like part of the One Piece universe.
+Daily event system.

Cons:

-Nothing particularly new or innovative.
-Gets repetitive.



Internet browser required


Description: One Piece: Legends of Pirates is a free-to-play fantasy browser MMORPG where players can join Luffy and other recognizable One Piece pirates on dangerous quests, create their own pirate team, and customize their own ship to take to the seas!
New hero Sansa is an extraordinary front row tank with impressive healing skills.
by MissyS
With early access beginning today, and full release coming on the 18th of this month (19th for the EU), DC Universe Online (DCUO) takes the ne...
by MissyS