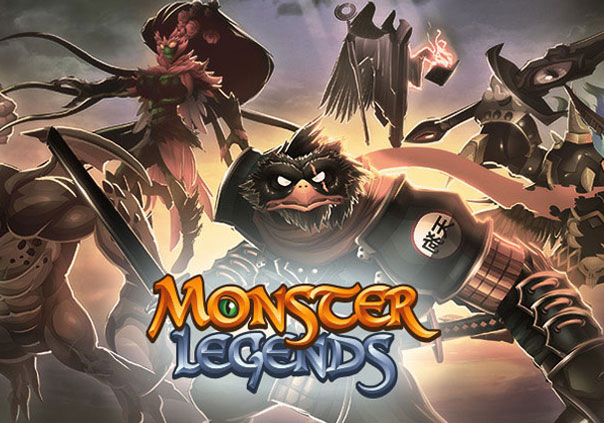 Monster Legends is a free-to-play monster-taming adventure developed by Social Point that can be played on iOS, Android, and Facebook. Collect and tame over 100 unique monsters, found through exploring, questing, and even breeding.
Whether you're looking to just play by yourself or put your skills to the test against others, Monster Legends has a game mode for you! The game features an Adventure Mode, plus a PvP Mode, Multiplayer Mode, Team Wars and more! Fight for trophies and rewards and set up a defensive team of monsters to protect the trophies you've already acquired. Explore your way through the game, fight your way to the top of the leaderboard, or take the time to visit your friends and help their monster collection grow stronger. The choice is entirely yours!
Your island will be your base of operations and comes equipped with everything you need to get on your way. Build a real paradise and fill it with everything you need for your monsters like a Breeding Mountain, Habitats, Temples and more! You can even unlock special spots across the island like the Temples of the Guardians, Library, and the Monster Lab!
In battle you can utilize the team of monsters you've built to fight against an opposing team of monsters. Set them up strategically with tanks, attackers, and effect monsters to get a well-rounded group. Exploit great combinations of monsters to climb your way through the rankings and prove to everyone else why you're one of the best Monster Masters around.
Collect the mightiest monsters, build a world for them to live in, and take them on exciting quests in Monster Legends! Only then will you be able to call yourself a true Monster Master, but are you brave enough and skillful enough to become the top Monster Master in the world? Find out today!
Status: Released
Release Date: Mar 24, 2013
Business Model: Free to Play
Developer: Social Point
Publisher: Social Point
Category: Browser, Mobile
Genre(s): 2D, MMO, RPG, Casual
Platforms: PC, iOS, Android

Pros:

+Monster hybrid breeding.
+Friendly for casual play.

Cons:

-Limited social aspects.
-RNG can make or break a battle.



strong>Recommended System Requirements:

OS: Android 4.0.3 / iOS 8.0
HDD: 133.9 MB



Dragon Nest Reveals Kali
The enchanted world of 3D action RPG Dragon Nest is heating up as a new savior, Kali, emerges from a desert town hidden away from the rest of ...
by MissyS