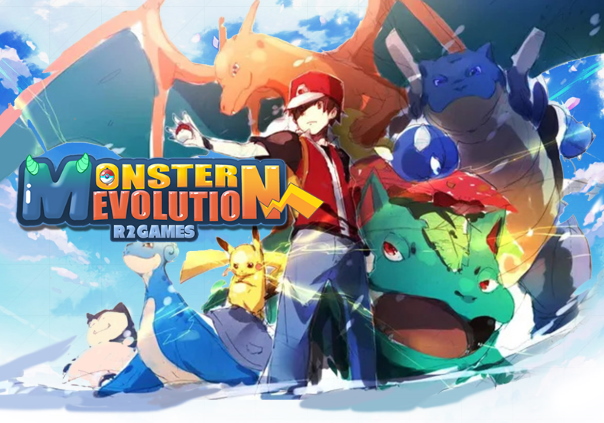 Monster Evolution is a free to play H5 game, inspired by the well known Pokemon series.
Story
In the distant future, as human populations grow, resources are scarce and the planet is overwhelmed. Some adventurers take the first steps to explore the stars. They finally find a beautiful and mysterious planet, which they call Poke World.
Pokes are the aboriginal creatures on this planet. They are friendly and mysterious. Some Pokes live in harmony with the new arrived humans, they share their habitat and knowledge. There are still many secrets of the Poke World waiting for the humans to find.
Human technology accelerated the development of the Poke World. A new profession – the Poke Trainer is established. A Poke Trainer is not only responsible for training and taking care of Pokes, but it is also the guardian of the Poke World. As more humans become Poke Trainers, they start creating Alliance, Gyms and Leagues. The League regularly organizes a Championship Challenge to select the strongest Poke Trainer.
But every coin has two sides. Human selfishness and greed has also created an evil organization. They capture powerful or rare Poke and their goal is to rule the Poke World. As the guardians of the Poke World, Poke Trainers should fight against evil.
In the game, you are a new Poke Trainer. Become the strongest Poke Trainer and explore the magical Poke World! Improve your power and battle strategy to find and defeat the evil organization that threatens the Poke World. And as you continue your adventure, find out what other evils are hiding in the darkness.
Features
► Catch a variety of creatures inspired by Pokemon.
► Train yourself and your poke even when you're offline.
► Battle others to test your strength.
Microtransactions: Yes

Status: Released
Business Model: Free to Play
Developer: F5 Game Company
Publisher: R2 Games
Category:

Browser

Genre(s):

2D, Fantasy, Idle Gaming

Platforms:

PC





Description: Monster Evolution is a free to play H5 game, inspired by the well known Pokemon series.
Today, WarpPortal will be pushing a quality of life update for Metal Assault.
by MissyS
Rappelz Epic 9.6: The Siege of the Citadel officially has a release date from Webzen's European/American servers.
by Ragachak