*Note: This game has been cancelled or shut down and isn't available for play.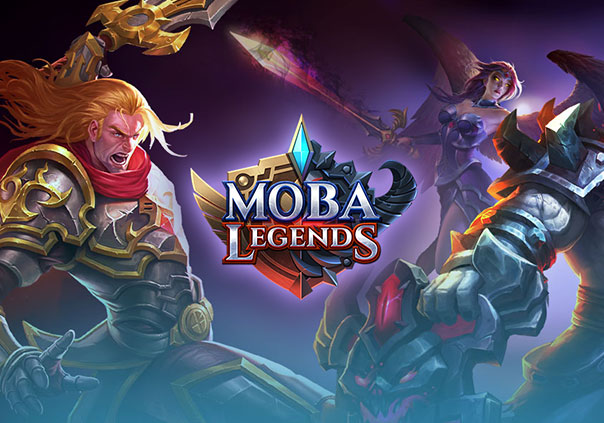 MOBA Legends was a free-to-play mobile MOBA developed by Kick9 for iOS and Android. It shut down on January 30, 2018.
A ruthless madman has gained control over all of the dimensions. Players will assume the roles of Legends and fight in the Arena in hopes of securing victory for their people. You won't be entering the Arena alone either. You'll have a full team to cooperate with, strategize with, execute attacks with, and ultimately achieve victory with.
Victory can be achieved by taking out your enemies base on the other end of the map, but you can't forget about your own base either. You'll need to find a good mixture of both attacking and defending to be successful and come out on top. Victory can even be achieved just by attaining a high team kill-count, so you don't want to be too reckless when picking your fights either. You'll also be able to gain different advantages in the game, whether it be destroying your opponents' barracks to release your super minions or killing jungle monsters to gain buffs to push your character's strength through the roof.
Games can be played in either ranked or unranked versions, and there are a variety of PvP modes to play in. 1v1, 3v3, 5v5, and ranked matches are all available for you to participate in and slay as many enemies as you can.
Over 16 different characters can be played in the Arena, each with their own unique set of 4 skills and a particular role that they fill. Whether you want to be tanky, deal burst damage, or deal sustained damage to enemies MOBA Legends has a character for you to play. Are you ready to become a MOBA Legend, slay enemies, and save your people?
Status: Shut Down
Release Date: Jun 30, 2016
Business Model: Free to Play
Developer: Kick9
Publisher: Kick9
Category:

Mobile

Genre(s):

3D, MOBA, Fantasy

Platforms:

iOS, Android


Pros:

+Many PvP maps.
+Different paths to victory.
+Unique skins for characters.
+Rune System to customize gameplay.

Cons:

-Gameplay graphically demanding of mobile phones.
-Hard to stop a team when they're ahead.



Recommended System Requirements:

OS: iOS 8.0 / Android 3.0 or later
HDD: 268 MB



Social Media:

Description: MOBA Legends was a free-to-play mobile MOBA developed by Kick9 for iOS and Android. It shut down on January 30, 2018.
If you're a nostalgic gamer with a yearning for games of yore, then you're probably excited about the release of Gauntlet today.
by MissyS
NHN Entertainment has released Kingdom Story: Brave Legion on iOS and Android mobile.
by MissyS
The popular naval MMO has now hit Steam, with special packages available for eager adventurers.
by MissyS