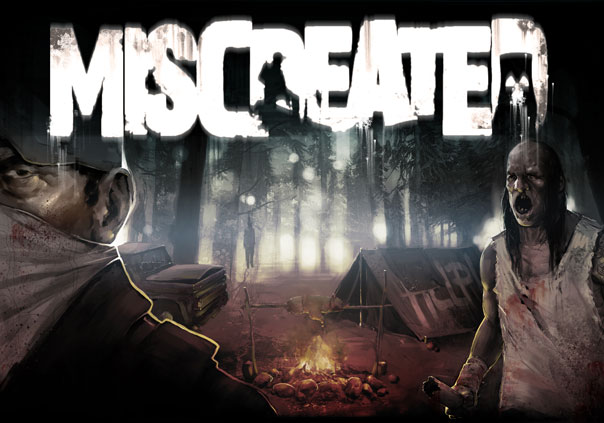 Miscreated is a 3D open world survival MMORPG developed by Entrada Interactive LLC and can be purchased on Steam Early Access for PC. In Miscreated the Final War was carried out on a world-wide scale, resulting in the mass usage of nuclear weapons, the dwindling of the human population, and the spreading of radiation sickness. A vaccine was developed by the Amalgamated Corporation to treat radiation sickness, but it turned out to react badly with the sickness itself, resulting in the mutation of those treated with it. Now you, along with those who are left in the world, are no longer focused on war and just survival itself.
Survival entails managing both your food and water levels, crafting equipment, and making friends. Players can fight against each other at any time and in-game death is permanent, so players will need to be able to trust their friends with their lives. When shooting a gun, players will need to correctly calculate bullet trajectory by taking into account gravitational drop, air resistance, and wind direction. Miscreated's day/night cycle is also something that players will need to be mindful of when trying to optimize their chances for survival. It functions on a real 24 hour clock that is based on the server that you are connected to.
Only the most determined players will be able to endure the stresses of day-by-day survival in Miscreated.

Status: Pre-Release
Release Date: Oct 30, 2014
Business Model: Retail
Developer: Entrada Interactive LLC
Publisher: Entrada Interactive LLC
Category: Stand-alone
Genre(s): 3D, MMO, RPG
Platforms: PC

Pros:

+In-game VoIP.
+Swap between first/third-person views.
+Logical placement of items when spawned.

Cons:

-24 hour day/night cycle can be inconvenient for some.
-Zombies not particularly threatening.



Recommended System Requirements:

OS: Windows 7 64-Bit, Windows 8.1 64-Bit
CPU: Intel i5 2500, i7 2600, 2700 or better
RAM: 6 GB
GPU: GTX 670 or greater
HDD: 30 GB



Pockie Defense Review
Your primary mission is to protect the Fairy Tale world from the invading monsters that suddenly cropped out of nowhere. Using the various Fai...
by DizzyPW