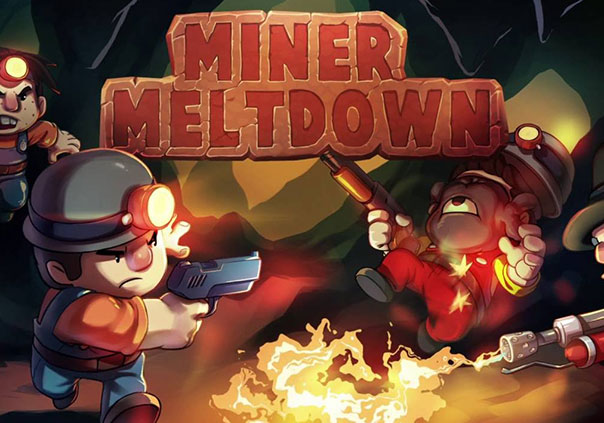 Miner Meltdown is a 2D 4v4 online multiplayer shooter featuring chaotic gunfights in a randomly generated 100% destructible cavernous environment. Dig your way to gold and glory but be wary of running into monsters and especially other players.
To make the killing spree all that much more fun you'll have the luxury of a full arsenal at your beck and call including pistols, assault rifles, and rocket launchers. Additionally, you'll have access to helpful support likes like mines, glowsticks, and a handy rope or jetpack to quickly traverse the map.
Whether to patiently create unique paths to the opponent's base, run-and-gun with a shotgun, or lay traps as a sneaky subterfuge, the miner with the most loot at the end will always come out on top.
Status: Released
Release Date: Aug 02, 2017
Business Model: Retail
Developer: Mighty Pebble Games
Publisher: Mighty Pebble Games
Category: Stand-alone
Genre(s): 2D, Shooter
Platforms: PC, Steam

Pros:

+Fast-Paced Combat
+Unique Blend of Gameplay Elements
+Nice Variety of Weaponry and Support Items

Cons:

-Non-Existent Playerbase
-Multiplayer Only
-7$ Price Tag



Recommended System Requirements:

OS: Windows XP/7/8/10 (64-Bit)
CPU: 1.5 Ghz/Intel Core i5 2.1 Ghz
RAM: 2 GB/4 GB
GPU: 64 MB/512 MB
HDD: 256 MB/512 MB