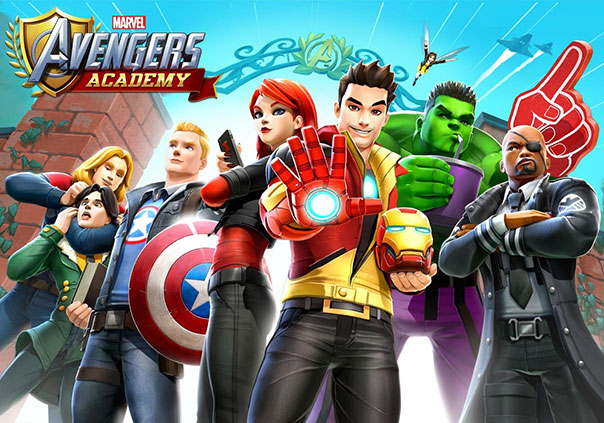 Marvel Avengers Academy is a free to play superhero student simulation game developed by TinyCo for iOS and Android. In Marvel Avengers Academy players can build their very own dream superhero school that all of their favorite superheroes like Loki, the Hulk, Captain America, and more can attend. The teenaged superheroes will need to learn how to navigate their social lives in a variety of ways like confronting rivals and going on dates all the while coming to terms with their newfound powers. Campus facilities like the dorms, classrooms, and labs will all need to be upgraded to provide superstudents with the necessary means for their studies as well. Managing a campus full of teenagers is challenging enough, but throw in superpowers as well and you're in for a real treat!

Status: Pre-Release
Business Model: Free to Play
Developer: TinyCo
Publisher: TinyCo
Category: Mobile
Genre(s): 3D, RPG, Simulation
Platforms: iOS, Android

Pros:

+Fresh, recognizable heroes.
+Inclusion of social lives.
+Limited information available.

Cons:

-Limited information available.