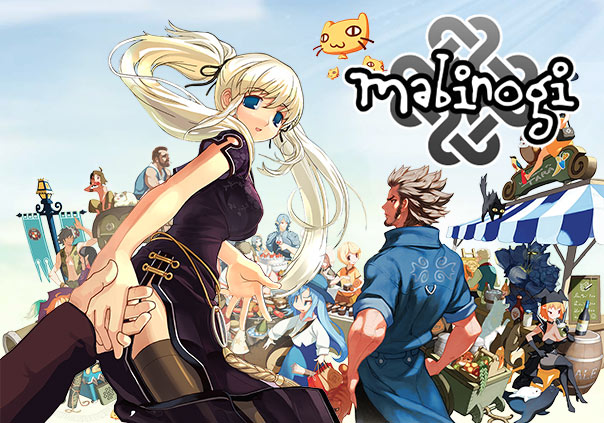 Based loosely on Welsh mythology, Mabinogi is a free to play, sandbox/slice of life MMORPG from Nexon.
Features
►Befriend NPCs – The NPCs in Mabinogi remember their interaction with each player. Visit a NPC often and do favors for them to build a stronger bond.
►Part Time Jobs – Many NPCs have part time job positions that need filling. Work hard and earn extra gold while building closer bonds.
►Design clothes – Sheer sheep, spin threads, weave fabrics and tailor your own clothes. Players can also milk cows, mine ore, chop trees and much more.
►Compose Music – Write your own original music or compose video game classics from Zelda or Final Fantasy and play them for others. You can even place a donation box and earn some coins!
►Go Fishing – Take a break from the grind and go fishing. You can either manually fish or let your character relax on his own.
►Start Cooking – Mix and match hundreds of ingredients to prepare exciting meals. Eating well helps develop skills so get cooking!
►Earn Titles – Mabinogi contains 100+ unlockable titles such as 'Golem Slayer' or 'The Wise.'
Classes
Mabinogi has a talent based classless system. Players choose a talent, which offers stat boosts and levels a skill more quickly. Rebirth system allows choosing a new talent.
Expansions
Mabonogi Apocalypse introduces a new Technique system and new missions.
Microtransactions
Includes Gachapon style gambling, cosmetics and pets, and VIP services.
Status: Released
Release Date: Jun 22, 2004
Business Model: Free to Play
Developer: Nexon
Publisher: Nexon
Category:

Stand-alone

Genre(s):

3D, MMO, Adventure, RPG, Fantasy

Platforms:

PC, Mac, Steam


Editor's Score: 4/5

Pros:

+Skill based progression.
+Characters grow older.
+Plenty of extras: write music, sheer sheep, etc.

Cons:

-Many useful items are cash shop only.
-Boring and repetitive dungeon designs.
-Awkward combat.



Recommended System Requirements:

OS: Windows 7 or higher
CPU: Dual Core 2.5Ghz or better
RAM: 4 GB
GPU: GeForce 7600GS/Radeon X1300 or better
HDD: 8 GB



Description: Mabinogi is a 3D Fantasy MMORPG with unique anime styled graphics. Mabinogi is a one of a kind game with an endless list of unique features. Players can compose music, design clothes, milk cows, get a part time job and much more.
It's time again for SMITE's Odyssey in which the community unlocks special skins and limited-time rewards leading up to the SWC.
by MissyS
InnoGames has introduced a new age for its strategy game, Forge of Empires.
by MissyS
Razer announced a new line of their products, aimed at a more budget-friendly gamer.
by Ragachak