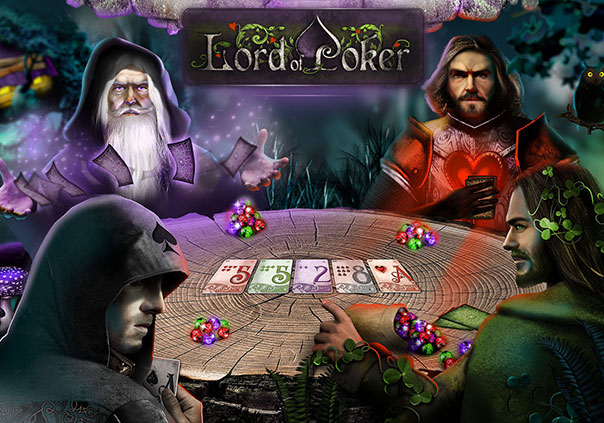 Lord of Poker is a fantasy-based RPG / Poker game created by Aliaksandr Petukh. As a unique mix between RPG and card games, players can experience a gripping world filled with magic, danger and excitement.
As the gameplay focuses on RPG aspects, players get experience, level up, obtain resources, and earn gold (internal money). Players will have access to four different attributes during matches, including Endurance, Courage, Luck, and Mind, as well as magic spells which will have a dramatic effect on gameplay.
Players will also have access to traditional poker rules such as raise, call, all-in, etc. and apply them to their battle strategy in order to preform combos. Lastly, the gameplay unfolds through a combination of gradual development of the game's plot and the immersive enviroment of a MMORPG, creating a truly unique experience.
Status: Pre-Release
Business Model: Free to Play
Developer: Aliaksandr Petukh
Publisher: Aliaksandr Petukh
Category: Stand-alone
Genre(s): 2D, MMO, RPG, Fantasy, Casual
Platforms: PC


System Requirements not yet known.