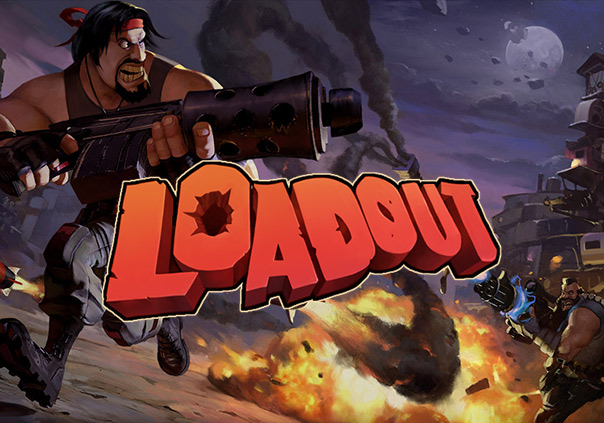 Loadout is a free to play third-person shooter, with a graphics style similar to Borderlands and gameplay similar to Team Fortress 2. Instead of classes, the game features a robust weaponcrafting system that grants thousands of possible weapon combinations. Choose one of three default characters, and begin collecting parts and leveling weapons to build your own custom class to give you the style you've always wanted. At launch, the game offered three characters and five game modes.
Characters: Axl, T-Bone, Helga
Game modes: Control Point Blitz, Death Snatch, Extraction, Jack Hammer, and Annihilation.

Status: Released
Release Date: Jan 31, 2014
Business Model: Free to Play
Developer: Edge of Reality
Publisher: Edge of Reality
Category: Stand-alone
Genre(s): 3D, MMO, Shooter
Platforms: PC, PS4

Editor's Score: 4/5

Pros:

+Fast-paced and exciting.
+Easy to access and learn.
+Tons of weapon customization.

Cons:

-Nudity in the game is pretty horrible.
-Playing to unlock weapon customization can take a while.
-Alternate costume materials cost real money, though no weapon stuff does.



Recommended System Requirements:

OS: Windows XP SP3, Vista, 7, 8
CPU: Intel Core 2 Duo or AMD equivalent or better
RAM: 2 GB
GPU: ATI Radeon HD 4350 / NVIDIA GeForce 6800 / Intel HD 3000 or better
HDD: 4 GB