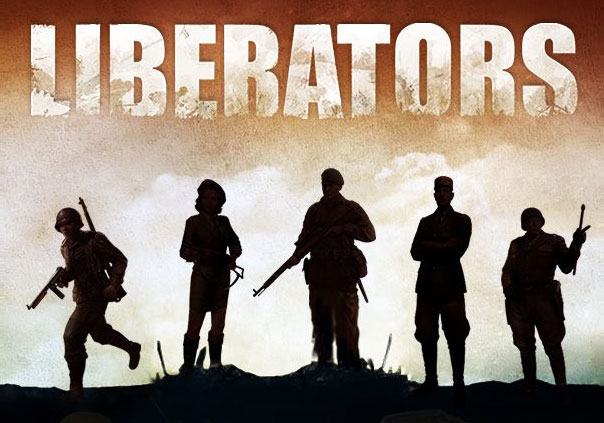 Liberators is a simultaneous turn-based strategy game set in WWII featuring real-time MMO battles, historically accurate units, and complex resource management. Using historical references, countless hours of work have gone into portraying actual war generals, along with the weaponry they used, while still giving players the freedom to wage war the way they wish. Soft-launched in early 2016, it currently serves as Mutantbox indie game developer's flagship game.

Game Background:
The game begins with the storming of Omaha beach during the Invasion of Normandy in 1944, following a fictional Allied army progressing from the D-Day landings until the fall of Berlin. From there, the player goes on to liberate Nazi-occupied cities in France, Italy, Germany, Hungary, and Poland. At later levels, the player can also follow the North African Campaign and liberate Italy, Libya, Egypt, Algeria, Tunisia and Morocco.
Features:
Become the ultimate general: With an innovative approach focusing heavily on commanders, unit formations and captured territory, players will be left with the ultimate freedom to create their own great armies as they please. Commanders grow individually, improving their skills, items, and medals.
Authentic WWII: An original storyline will take players from the beaches of Normandy to the fall of Berlin, introducing them to key figures of the 2nd World War, such as Churchill, Eisenhower and De Gaulle.
Build Your Ultimate Base: Upgrade structures, train units, hunt for resources, and trade with allies to expedite your power growth.
Form Powerful Alliances: Once cities have been liberated from German control, player alliances will be able to fight it out for the resources of captured territory. In Alliance Wars, players will have to test their armies against the most powerful formations of enemy players, truly testing the depth of every tactical choice.
Strategic MMO: Liberators combines elements of traditional MMORPGs with grand strategy aspect. Enjoy the perfect storm of character development through leveling combined with item acquisition and turn-based tactical combat.
Liberators is the first game produced by MutantBox, an international indie development team. It is playable directly from Facebook and is currently available in English, with upcoming versions in French, German, Spanish, Portuguese, Russian, and Polish.
Status: Released
Release Date: Feb 28, 2016
Business Model: Free to Play
Developer: Mutant Box Interactive
Publisher: Mutant Box Interactive
Category:

Browser

Genre(s):

2D, MMO, Strategy

Platforms:

PC, Mac, Linux



System Requirements not yet known.


Description: This browser based strategy game puts players in the year of 1944, and most of Europe has fallen prey to the Nazi war machine and is under brutal occupation.
Proxy42, a gaming and hardware company specializing in augmented reality (AR), has launched its pre-sale for Father.IO and the "363R&quot...
by MissyS