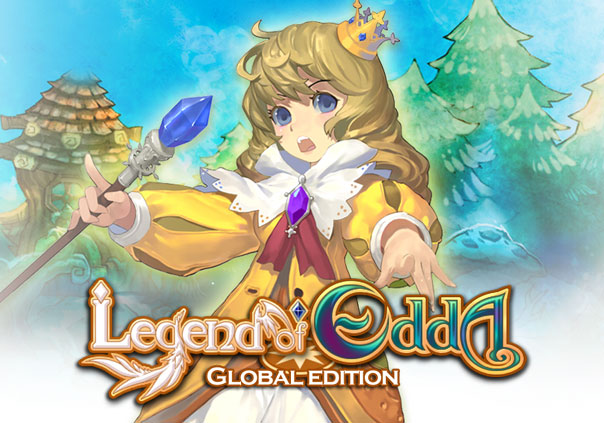 Looking for a cute but sleek MMORPG? Legend of Edda fits the bill. With extensive customization options and a bevy of class choices, Legend of Edda offers a very in-depth but accessible MMORPG experience. Legend of Edda makes use of instanced dungeons and action-oriented combat. Players can form groups and guilds to clear these instances, or fight each other in varied PvP modes. Join the Titan or Olympian faction and explore the chibi-styled world of Legend of Edda.
Fighters
Warrior – Primary tanking class. Equipped with a sword and shield. They can taunt opponents to keep aggro.
Swordsman – Fighters who use two-handed swords. They deal heavy damage and have a high critical hit rate.
Rogues
Assassin – Stealthy melee class that can deal powerful deathblows.
Archer – Ranged class with high agility and skills that slow and snare opponents.
Mages
Cleric – Supportive class that can heal and buff allies. Clerics also have offensive spells.
Wizard – Powerful casters who can cast spells that deal heavy damage. They also have AoE (area of effect) spells.

Status: Released
Release Date: May 04, 2010
Business Model: Free to Play
Developer: JCPlanet
Publisher: JCPlanet
Category:

Stand-alone

Genre(s):

3D, MMO, Adventure, RPG, Fantasy

Platforms:

PC


Editor's Score: 3/5

Pros:

+Tons of PvP features.
+6 classes and 42 jobs available.
+Plenty of quests and puzzles.
+Instanced dungeons.

Cons:

-Linear progression.
-Visual style may not appeal to some.
-Poor English translations.



Recommended System Requirements:

OS: Windows XP / Vista / 7
CPU: Intel Pentium 4 1.8 Ghz or better
RAM: 2 GB or more
GPU: DirectX 9.0c or above
HDD: 3 GB Free



Description: Legend of Edda is a 3D, fantasy MMORPG with "chibi", anime-inspired graphics. Legend of Edda has sharp visuals and an in-depth class system that offers players tons of options. The game has instanced dungeons, realm vs realm PvP features, and fast-paced combat.
R2Games announces the start of closed beta for its top-down browser-based shooter, Zombies Ate My Pizza.
by MissyS
4:33 Creative Labs is at it again with a free-to-play squad based unit collecting mobile game, Monster Super League.
by Ojogo