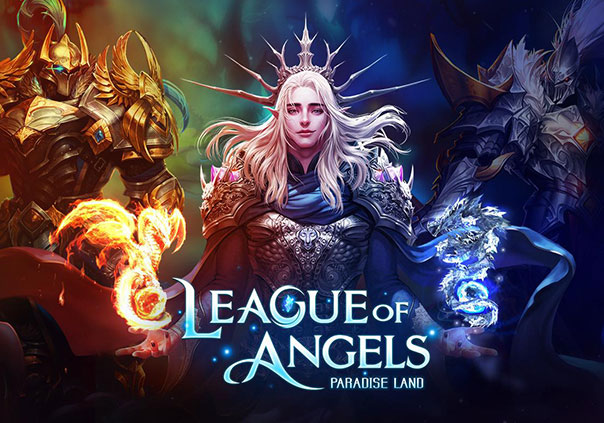 League of Angels – Paradise Land
League of Angels – Paradise Land is a F2P fantasy role-playing game for mobile devices featuring exquisite character designs and genre blending gameplay with elements from MOBAs, MMORPGS, and even rogue-likes. After the historic angelic rebellion your home Elysium steers towards destruction after tensions between Humans, Orcs, and Elves reach an all time high. In the ensuing chaos a shadowy organization lays in wait to make its terrifying debut and only a brave hero wielding an ancient relic can stop them.
Explore a beautiful 3D world filled with dynamic scenery, incredible heroes to recruit, and epic battles to experience with the unique dual-resource fighting system. However the world's not the peaceful place it once was, stay ahead of your enemies by powering up your characters in a myriad of ways including augmentations, upgrades, refinements, imbues, ascensions, and awakenings. And when you need a break, head over to the various auxiliary activities like the dungeon-crawling Honor Trials, the treasure-filled labyrinths, and the player-versus-player arena.

Status: Released
Business Model: Free to Play
Developer: Youzu Games
Publisher: GTarcade
Category: Mobile
Genre(s): 2D, 3D, MMO, Adventure, RPG, Fantasy, Strategy
Platforms: iOS, Android

Pros:

+Incredible Graphics
+Variety of Game Modes
+Compelling Narrative

Cons:

-Some Progression Gating Bugs
-Pay To Win Elements
-Overabundance of Servers Keep Player Count Low



Recommended System Requirements:

OS: iOS 7.0+/Android 4.0+
HDD: 188 MB