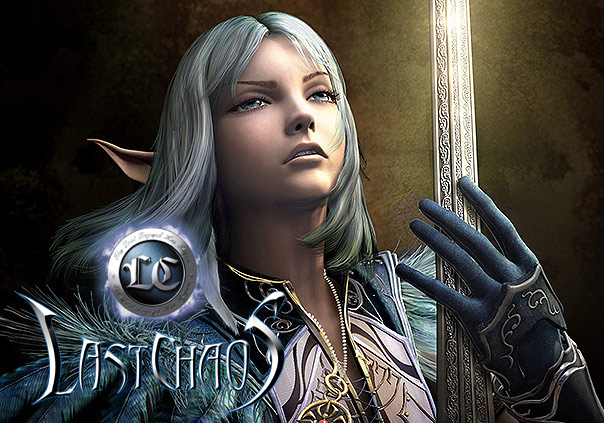 Last Chaos was originally released back in 2006 and is set in a fairly generic fantasy environment. While the class options available in Last Chaos aren't anything new, the game has an excellent variety of skills. The game has a decent variety of classes, but the entire character creation process is hugely limited character customization options, giving players little sense of individuality. The game's five playable classes are:
Titan (Male) – Titans are powerful melee oriented warriors. They use their huge size, brute strength and ferocity to beat their opponents. They have a large pool of hitpoints and focus on dealing as much damage as possible to their opponents. They have less magical defense and a slower hit rate than other classes. Upon reaching level 31 titans can become Highlanders (Axe Wielders) or Warmasters (Sword Wielders).
Knight (Male) – Knights are powerful melee warriors with extremely high defense and fast HP recovery. They do less damage than other melee characters and also have low magic defense. Upon reaching level 31 Knights can become Royal Knights (Dual Swords) or Templar Knights (Sword and Shield)
Sorcerer (Male) – Sorcerers are magic users who focus on offensive magic and summoning abilities. Like the other magic users, they have low defense. Upon reaching level 31 Sorcerers can become Elementalists (Fallarm) or Specialists (Scythe)
Mage (Female) – Mages are the primary magical damage dealers in Last Chaos. They have extremely powerful ranged magical attacks and a large mana pool, but they are extremely vulnerable in melee combat, as they have some of the lowest defense in the game. Upon reaching level 31 Mages can become Witches (Wand) or Wizards (Staffs)
Rogue (Female) – Rogues are less armored than the other melee classes in the game, but they are capable of dealing large amounts of damage. Unlike Knights and Titans though, Rogues can't stand toe-to-toe with tougher monsters, as they are more vulnerable. They have a fast attack rate and focus on stealth. Upon reaching level 31 they can become either Assassins (Daggers) or Hunters (Crossbows).
Healer (Female) – Healers are primarily a supportive class in Last Chaos. They have extremely useful healing and supportive spells which can prove invaluable in parties. They have low health and defense, making them very vulnerable to enemies. Upon reaching level 31 Healers can become Clerics (Scepters) or Archers (Bows)

Status: Released
Release Date: Nov 20, 2006
Business Model: Free to Play
Developer: Barunson
Publisher: Gamigo
Category:

Stand-alone

Genre(s):

3D, MMO, RPG, Fantasy

Platforms:

PC


Editor's Score: 3/5

Pros:

+Good skill animations.
+High level cap.
+Good crafting system

Cons:

-Repetitive quests.
-Slow combat.
-Generic fantasy environments.
-Gender locked classes.



Recommended System Requirements:

OS: Windows XP / Vista
CPU: Intel Pentium IV 2 GHz, or equivalent
RAM: 1 GB
GPU: Nvidia Geforce 6×00, AMD Radeon x600 256MB, or better
HDD: 1 GB



Description: Sticking closely to the standard MMORPG formula Last Chaos does little in the way of gameplay innovation, but more than makes up for it with plenty of content, a high level cap and a solid skill system.
BlizzCon 2013 has started and is throwing all the punches right at the start! A new update for both the Heroes of the Storm and Hearthstone be...
by MissyS
Gaijin Entertainment announced yesterday the release of a major content update for War Thunder, in 1.87.
by Ragachak
R2Games announced today that the four-week Alpha test for their upcoming MMORPG, Monkey King Online, will begin on Friday, March 28 at 7:00 AM...
by Mikedot