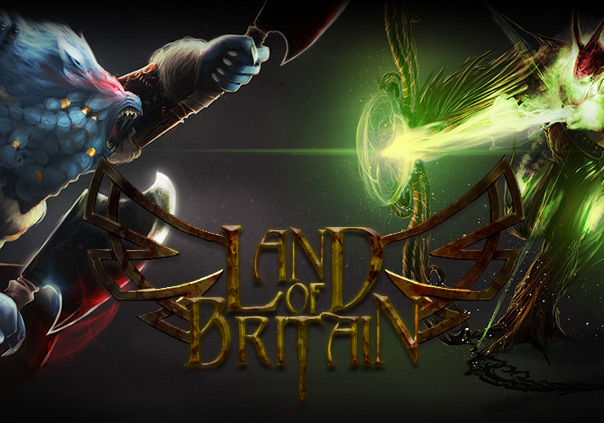 Land of Britain is a 3D MMORPG developed by Potato Killer Studios that is looking to bring some innovation to the MMO market. In Land of Britain players will be able to indulge in the mystery and excitement of Britannic history in a massive and dynamic world that is affected by atmospheric changes, as well as other events.  Players are able to customize their own characters by first assigning them to be part of one of three kingdoms: Avalon, Norsengard, and Talamhria. The Avalon take pride in their honor and devotion, striving for greatness. The Norsengard originate from the colder regions where snow and mountains reign supreme. The Talamhria worship nature and give it much respect, preferring their lush lands united under the shadow of the Tree of Life. Each of these kingdoms has its own unique set of 6 races to choose from and its own uniquely named 6 classes to choose from. This rounds off to a whopping 18 different races and 18 different classes! To top it all off, characters' storylines will develop and mesh with other storylines as they find their niche in Britannia. Even crafters will be able to enjoy seeing how their hard work contributes to their character's own personal story.
Leveling in Land of Britain is also unique in that levels 1-24 exist mainly to serve the player, letting them get accustomed to their character, whereas levels 25-50 will build upon the skills you have acquired, letting players specialize their characters in a unique way that fits their needs best.
Players will have the opportunity of participating in not only PvP and PvE content, but also massive Kingdom versus Kingdom battles and events that will take place and pit numerous players against each other. Land of Britain will also be tied in with 5 different support applications, a card game, and it will include simple and straightforward sharing on social networks. With such a vast array of choices, Land of Britain certainly brings uniquity back to the player.
Status: Pre-Release
Business Model: Subscription
Developer: Potato Killer Studios
Publisher: Potato Killer Studios
Category: Stand-alone
Genre(s): 3D, MMO, RPG, Fantasy
Platforms: PC

Pros:

+Exceptional character customization.
+Dynamic world/storylines.
+Potential for full-time crafters.
+Tons of content to choose from.

Cons:

-Possibly overwhelming number of choices for some players.
-Limited information available.