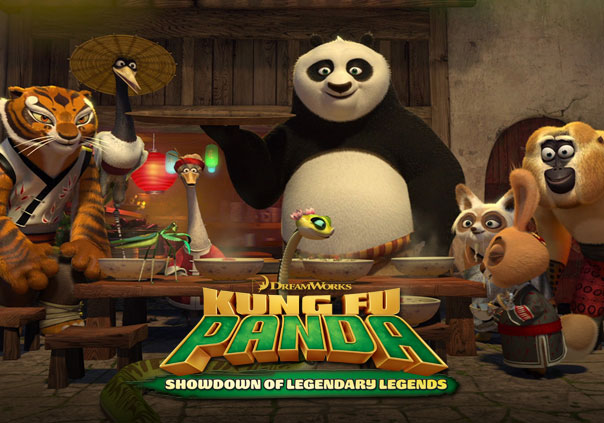 Kung Fu Panda: Showdown of Legendary Legends
Kung Fu Panda: Showdown of Legendary Legends is an action-packed 3D fighting game developed by Little Orbit where up to four players will get to fight with their favorite Kung Fu Panda characters in the Showdown of Legendary Legends. Every playable character will have their own unique attacks, alongside a special Awesome Attack. There will be a variety of different game modes to play in both single and multiplayer modes, and multiplayer matches can take place either locally or online. At launch, 20 of the most iconic characters and 12 of the most notable locations of the Kung Fu Panda series will be available for play, with more unlockable characters and locations being released on Kung Fu Panda 3's film release date. Some of the fighting locations in the game will be static, while others will move or contain dynamic environments with crumbling platforms, cannons, and more! Companion characters can even be summoned to deal some damage to your enemies. Are you ready to prove that you're the most legendary legend in this Kung Fu Panda battle royale?
Status: Pre-Release
Business Model: Retail
Developer: Little Orbit
Publisher: Little Orbit
Category: Stand-alone
Genre(s): 3D, RPG, Fighting
Platforms: PC, PS3, PS4, Xbox 360, Xbox One, Wii U, 3DS

Pros:

+4 new characters/3 new levels upon Kung Fu Panda 3's release.
+Various types of levels to fight on.
+Interaction with level environments.

Cons:

-Limited information available.