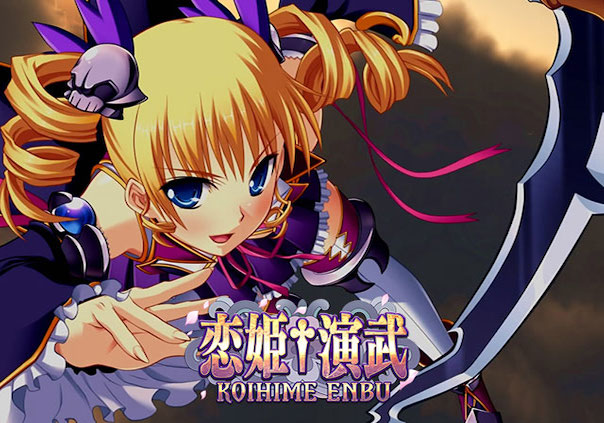 Koihime Enbu is a 2D fantasy fighting game developed by UNKNOWN GAMES for PS3, PS4, and PC. The game has been launched in Japan for PS3 and PS4, and it will see a Western launch for PC in May, 2016, but any plans for Western console releases have yet to be confirmed.
Based on the visual novel called Koihime Musou, Koihime Enbu recreates the Romance of Three Kingdoms in an arcade-style fighting game. The game itself draws upon its fighting game legacy to provide players with controls and mechanics that are friendly enough for beginners, but complex enough to provide Veterans with a way to enact huge combos and devastating attacks. Koihime Enbu also uses a Fatal Counter system that gives players even more opportunities for combos.
Players can choose from 13 different playable female-only characters and 7 assist characters to create a unique team strategy that will help them achieve victory. Each of these characters has a unique move set for you to learn, master, and decimate your opponents with.  By using your Tactics Meter you will even be able to execute unique special moves, ex special moves, super moves, and ultimate moves!
Koihime Enbu also features multiplayer modes, giving players the chance to fight against their friends locally or take part in ranked online matches. By competing in ranked matches you'll be able to rise up through the leaderboard rankings and show all of your friends just how great you really are.
With crisp visuals, unique characters, and different move systems to take advantage of, Koihime Enbu proves to have content for both casual and hardcore gamers.

Status: Pre-Release
Release Date: May 19, 2016
Business Model: Retail
Developer: UNKNOWN GAMES
Publisher: Degica
Category: Stand-alone
Genre(s): 2D, Fantasy, Fighting
Platforms: PC, Steam, PS3, PS4

Pros:

+Many different types of moves.
+Mechanics friendly enough for beginners.
+Crisp visuals.
+Replay mode for reviewing matches.

Cons:

-Somewhat small choice in playable characters.



Recommended System Requirements:

OS: Windows Vista / 7 / 8.1 / 10
CPU: Intel Core i3 2GHz or faster processor
RAM: 3 GB
GPU: Intel(R) HD Graphics 3000
HDD: 4 GB



Gauntlet 2014: Now available
Warner Bros. Interactive Entertainment today released Gauntlet, a fully modernized reboot of the celebrated dungeon crawler, on Steam for PC, ...
by Mikedot