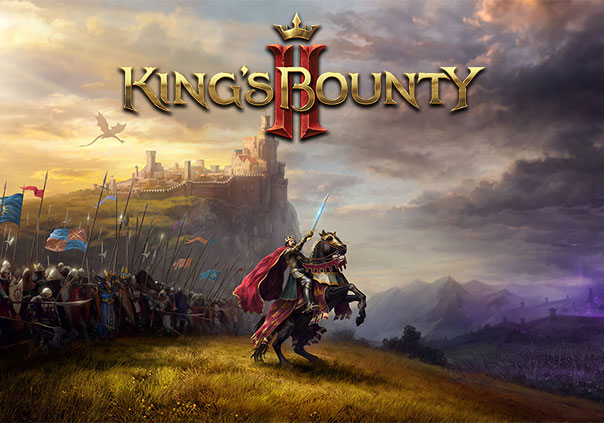 King's Bounty 2 is a 3D fantasy role-playing game featuring tactical turn-based battles.
Story
"Disturbing rumors are coming from the area around Nostria. Whispers abound of an overwhelming power that turns forests into dust. Entire villages vanish as if they had never existed. The rumors speak of horrifying monsters roaming Nostria, so terrifying and fearsome that even the bravest warriors run away without looking back. We don't have a shred of reliable proof about what's going on in the Kingdom, only the mutterings of madmen and scouts disappearing without a trace.
Is this the end of the Kingdom?"
Features
►Trifecta Supreme: Slip into the role of one of three hero characters on a non-linear open-world adventure to save their home. You'll quickly be faced with difficult choices, moral dilemmas, and narrative-rich stories as you traverse the realm in search of answers.
►Think Twice: Tread carefully as you march across the land taking note of each battlefield's particular attributes. Utilizing environmental conditions and mastering a variety of strategies is the key to achieving victory.
►New Blood: Recruit reliable and capable soldiers unique to your own personal playthrough. Building their bonds and skills will ensure they survive as long as possible.
Microtransactions
This is a stand-alone retail title.
Status: Pre-Release
Business Model: Retail
Developer: 1C Entertainment
Publisher: 1C Entertainment
Category:

Stand-alone

Genre(s):

3D, Adventure, RPG, Fantasy, Strategy

Platforms:

PC, Steam, Xbox One, PS4



Recommended System Requirements:

OS: Windows 10 64-bit
CPU: Quad-core Intel/AMD processor 2.5 GHz+
RAM: 16 GB
GPU: NVIDIA GeForce 470 GTX+/AMD Radeon 6870 HD+
HDD: 20 GB



Description: King's Bounty 2 is a 3D fantasy role-playing game featuring tactical turn-based battles.
Studio Wildcard is partnering with Epic Games to bring the ARK: Survival Evolved modding community its first custom mod editors.
by MissyS
The latest title from Hi-Rez Studios, SMITE Blitz Soft Launches today in certain locations, starting today.
by Ragachak
Fortunately, a new subgenre is shaking up traditional notions of MMORPG combat. What am I talking about? Arcade style brawler MMORPGs.
by Guest