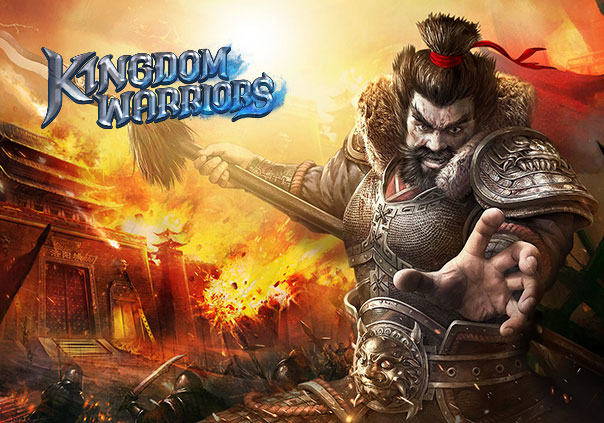 Empires constantly rise and fall to the power of greed, but that doesn't mean every generation doesn't need a hero to combat this malignant force. In Kingdom Warriors players will emerge as a general with divine powers to slay evil and restore glory to a formerly honorable realm in the Three Kingdoms era.
Players will be able to become famous generals like the scheming Cao Cao, the fearsome Lv Bu, and the noble Guan Yu and take to the battlefield, laying waste to anybody who stands in their way. Dozens of classical heroes will be at your beck and call, leading your armies to victory. Your heroes won't be on their own however. They will also have their trusty AI-controlled lieutenants backing them up in fights and making sure that they don't get overwhelmed. To become the ultimate front-line warrior you'll need to select the best AI-controlled units for your general's playstyle, collect and upgrade different kinds of items, and customize your equipment to your liking. Active skills will also need to be taken into account for your general and your lieutenants, each of which will help you manage the huge number of foes you'll find yourself engaged with.
Fighting AI-opponents won't be your only challenge either. Take to online battles where empires will crumble and new kingdoms will form! By joining up with allies you can establish a new nation and shape the future of the land by participating in PvP and Co-op battles. Allies, nemeses, and Guilds will be just a few of the concepts you become familiar with as power wars rage across the land.
Become a legend, experience the intense warfare of the Three Kingdoms era, and follow your destiny in Kingdom Warriors!
Status: Released
Release Date: Jul 04, 2016
Business Model: Free to Play
Developer: Snail Games
Publisher: Snail Games
Category:

Mobile

Genre(s):

3D, MMO, Fantasy

Platforms:

iOS, Android


Editor's Score: 3/5

Pros:

+Nice looking heroes.
+Active skills.
+Great AI for game type.

Cons:

-Possible bugs for Android users.
-Nothing particularly unique about it.
-Small hero roster.



Recommended System Requirements:

OS: iOS 6.0 / Android 4.0.3 or later
HDD: 149 MB



Description: Kingdom Warriors is a free-to-play mobile game where players will emerge as a general with divine powers to slay evil and restore glory to the realm. Only by successfully upgrading your units, collecting equipment, timing active skills, and making allies will you succeed.
The first, and most important question that has to be asked is "What kind of game is Revelation Online?"
by Ragachak
Perfect World Entertainment has announced it will launch its next expansion for Battle of the Immortals, titled Shifting Tides, on September 1...
by MissyS