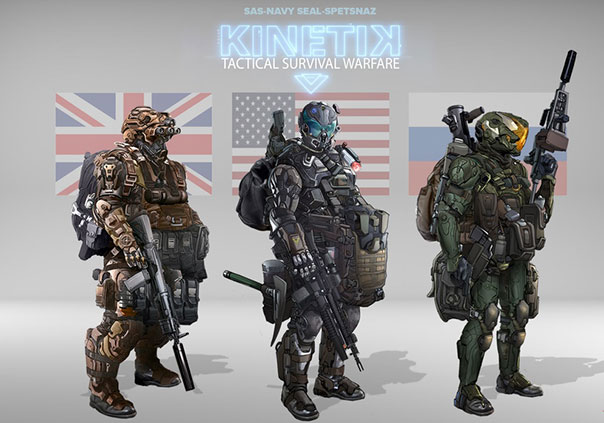 From industry veterans Mat Broome and Kevin McPherson comes KINETIK, a tactical shooter title made for hardcore gamers. Featuring tactical RPG elements, hardcore shooting mechanics and a ton of challenge, KINTEIK is set to be released on PC, PS4 and Xbox One.
KINETIK offers replay value with heavily tactical gameplay rooted in "rock paper scissors" dynamics, as well as deep Co-op and Multiplayer raids missions, with future expansions including dual squad/Co-op raids and missions.
Utilize smart matchmaking that takes into consideration player levels and filter settings for optimal Co-op and Multiplayer gameplay, insuring that you're always playing with people of your skill level.

Status: Pre-Release
Business Model: Retail
Developer: Hero Machine Studios
Publisher: Hero Machine Studios
Category: Stand-alone
Genre(s): 3D, Sci-Fi, Shooter
Platforms: PC, Xbox One, PS4


System Requirements not yet known.