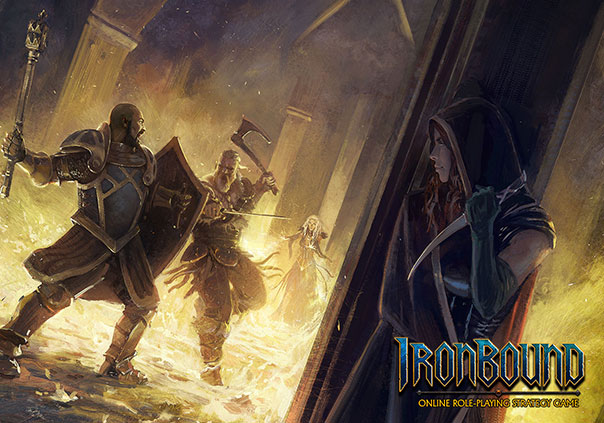 Ironbound is a free-to-play turn-based online multiplayer strategy game. Pick from one of the powerful heroes and customize your build with hundreds of weapons, shields, and magic trinkets on your quest to demolish the competition. With such a large quantity of items, a staggering amount of tactics can be utilized to outsmart your opponent. Also, your champion and equipment can be upgraded with earned gold to help give an advantage in battle.

Status: Pre-Release
Business Model: Free to Play
Developer: Making Fun
Publisher: Making Fun
Category: Stand-alone
Genre(s): 2D, Fantasy, Strategy
Platforms: PC, Mac, Linux


Recommended System Requirements:

OS: Windows 7/8/10/Linux
CPU: Intel Pentium D/AMD Athlon 64 X2
RAM: 2 GB
GPU: NVIDIA GeForce 8 Series/ATI Radeon HD 2000 Series/Intel HD Graphics 2000
HDD: 200 MB




OS: Mac OS X 10.10 Yosemite
CPU: Intel Core 2 Duo
RAM: 2 GB
GPU: NVIDIA GeForce 8600 GT/ATI Radeon HD 2600 Pro
HDD: 200 MB



Additional Information:

· Free-to-play only extends to the single-player and 10 multiplayer matches.