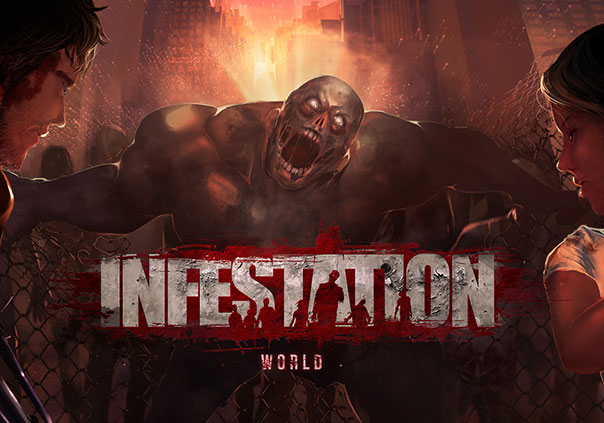 Infestation World is a free to play 3D zombie survival MMO developed by OP Productions LLC and will be entering Open Beta on April 3. In Infestation World players will not only need to survive against the impending zombie apocalypse, but also against each other in different competitive multiplayer modes.
Currently there is little factual information released about the game, but it is known that Infestation World will include a rich, sandbox-like open world and a Battle Mode. The game's open world will pit players against hordes of zombies in a variety of areas. Players will be able to interact with each other in the world, whether that be in a hostile manner or cooperatively by trading equipment.
In Battle Mode players will be able to fight against each other in two different game modes: Team Deathmatch and Time Attack. In Team Deathmatch, players will only have one life each and two teams will battle to be the first to team to completely eliminate the other. In Time Attack two teams of players will have unlimited respawns and fight it out to have the most kills before the end of the match.

Status: Pre-Release
Business Model: Free to Play
Developer: OP Productions LLC
Publisher: Electronics Extreme
Category: Stand-alone
Genre(s): 3D, MMO, RPG, Shooter, Simulation
Platforms: PC


System Requirements not yet known.