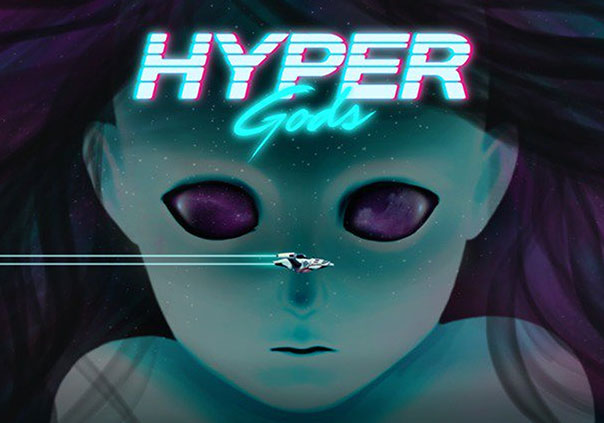 Hyper Gods is a 3D sci-fi shooter being developed by Ground Control Studios for PC and will be available on Steam Early Access on September 30. Hyper Gods is also expected to see a console release in the future after development has been completed. Only the game's main gameplay concept has been implemented and developers are looking to get feedback from players on Steam as to how they can better hone the experience they are planning to offer.
In Hyper Gods a God is reborn and her only concern is successfully fulfilling the prophecy of the Armageddon. Only you have the means to stop her from fulfilling the prophecy and preventing the universe from reaching the End of Days. Although you are up against a God and the odds seem insurmountable, it is still the future and you have your trusty hyper-lasso and hyper-handbrake to help get you through these hard times. You'll take to space as a mercenary and embark on a journey filled with fast-paced and unforgiving dog-fights, hyper-space jumps, and hyper-space chases throughout the universe.
A flurry of blinking lights and action-packed gameplay awaits you in Hyper Gods, but do you have what it takes to stop a literal God from fulfilling the Armageddon? No matter if you do or don't, you'd better be willing to give it your all!
Status: Pre-Release
Release Date: Sep 30, 2016
Business Model: Retail
Developer: Ground Control Studios
Publisher: Ground Control Studios
Category: Stand-alone
Genre(s): 3D, Sci-Fi, Shooter
Platforms: PC, Steam, Xbox One, PS4


Recommended System Requirements:

OS: Windows 8.1
CPU: Intel i7
RAM: 4 GB
GPU: nvidia GTX970
HDD: 1 GB