*Note: This game has been cancelled or shut down and isn't available for play.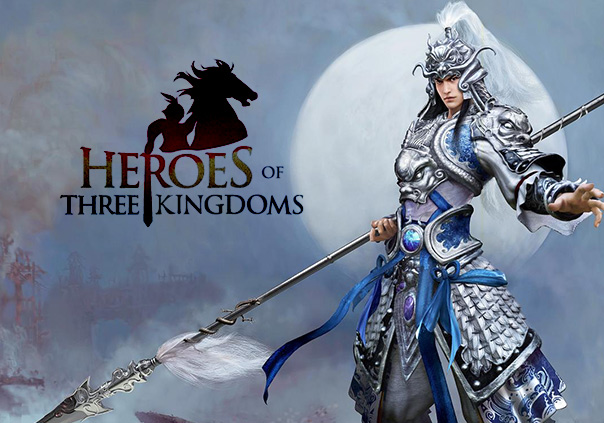 Heroes of Three Kingdoms is an Asian MMORPG based on the Three Kingdoms period in Chinese History. The game is known as Chi Bi in China and Red Cliff in Malaysia. With the Han Dynasty in steep decline, bandits and wild creatures freely roam the countryside. Brave heroes have risen to the challenge, and must do battle across the provinces by wielding one of the eighteen available weapon types. Heroes of Three Kingdoms does not have a standard class system. Instead, players select which weapon they wish to wield during character creation. Each weapon gives players a different distribution of five stats: ATK, CRIT, GR, CTRL, and HP.
Weapons – Sabre, Spear, Halberd, Battle Axe, Trident, Cudgel, Sword, Axe, Hook, Mace, Hammer, Claw, Shield, Quoits, Staff, Dance, War Fan, Bow.

Status: Shut Down
Business Model: Free to Play
Developer: Perfect World Entertainment
Publisher: Perfect World Entertainment
Category: Stand-alone
Genre(s): 3D, Adventure, RPG, Fantasy
Platforms: PC

Pros:

+Auto navigation makes questing simple. +18 weapon types to chose from.
+18 weapon types to chose from.
+Historic instances.

Cons:

-Overused setting.
-Repetitive gameplay during early levels.
-Limited appearance customization.



Recommended System Requirements:

OS: Windows XP/ Vista / 7
CPU: Intel Pentium 4 2.4 GHz or better
RAM: 2GB or more
GPU: GeForce 6600 128MB / ATI Radeon 9800 128MB or better
HDD: 14 GB Free