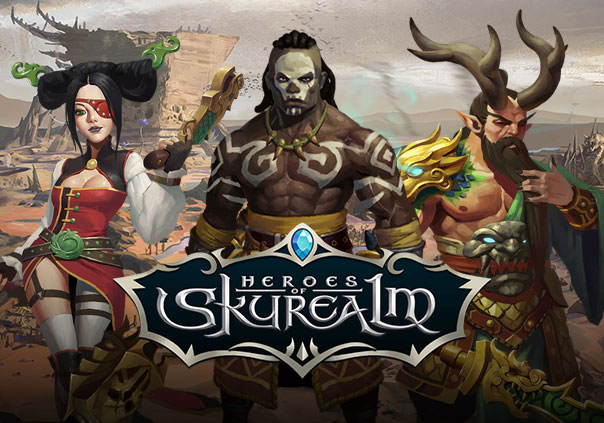 Heroes of Skyrealm is a 3D mobile action RPG developed by Mechanist Games for iOS and Android devices. Heroes of Skyrealm tells the tale of 10 different nations, each with their own heroes that really set them apart from the other areas of Skyrealm. Players get to assume the role of a leader of a band of 3 heroes from these different districts, leading them into battle against creatures and enemy players in different game modes. Players will also have to take control of an upgradable airship that they will use between battles. 30 playable characters will be available to play upon release, each of which illuminates the nation they represent in Skyrealm through personalities, idle animations, and unlockable comic vignettes.
A full singleplayer campaign will allow players to explore the world of Skyrealm and get a feel for just how different the ten nations are, as well as become experienced in the exciting real-time combat that Heroes of Skyrealm has to offer. Various multiplayer PvP modes will also be available to let players test their strength against each other in a variety of ways, some of which even include user-generated content!
By tinkering with builds, tactics, and trying out new heroes in your combat trio you might just be able to become the strongest band of heroes in all of Skyrealm!

Status: Pre-Release
Business Model: Free to Play
Developer: Mechanist Games
Publisher: Mechanist Games
Category: Mobile
Genre(s): 3D, RPG, Fantasy
Platforms: iOS, Android

Pros:

+Bright and vibrant visuals.
+Features user-generated content in some game modes.
+Various types of game modes.



System Requirements not yet known.