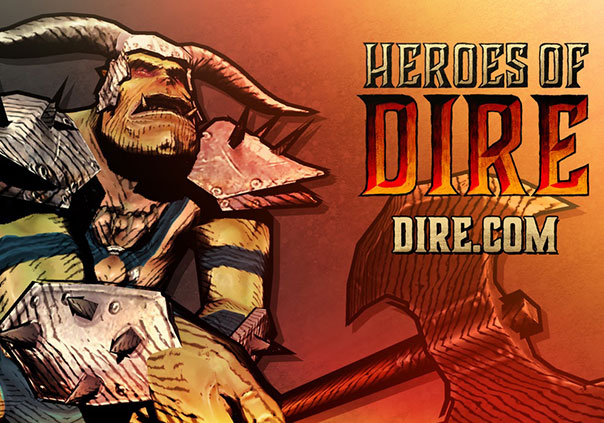 Join the latest adventure! Heroes of Dire is a tactical RPG created by Spellbook. In Heroes of Dire, players command squads of fighters through strategic turn-based battles to win treasure, honor, and glory. Enjoy quick turn-based battles where each decision has a direct and immediate impact on who wins or loses.
Assemble squads of fighters to make war with other guilds, monsters, and players. Along with over 50 weapon classes including, daggers, swords, hammers, and more, and with unique names, races, stories, stats, titles, and equipment constructed by complex procedural generation algorithm, no two matches are ever the same.
Heroes of Dire will be crossplatform across PC, Mac, Linux, Android, and iOS. The game will feature live in-game Dungeon Master events and bracketed PvP tournaments, with a commitment to staying away from "pay to win."
Status: Pre-Release
Release Date: Jun 30, 2016
Business Model: Free to Play
Developer: Spellbook
Publisher: Spellbook
Category: Stand-alone
Genre(s): 3D, MMO, RPG, Fantasy, Strategy
Platforms: PC, Mac, Linux, iOS, Android


System Requirements not yet known.